今と呼ばれます
+39 392.6106060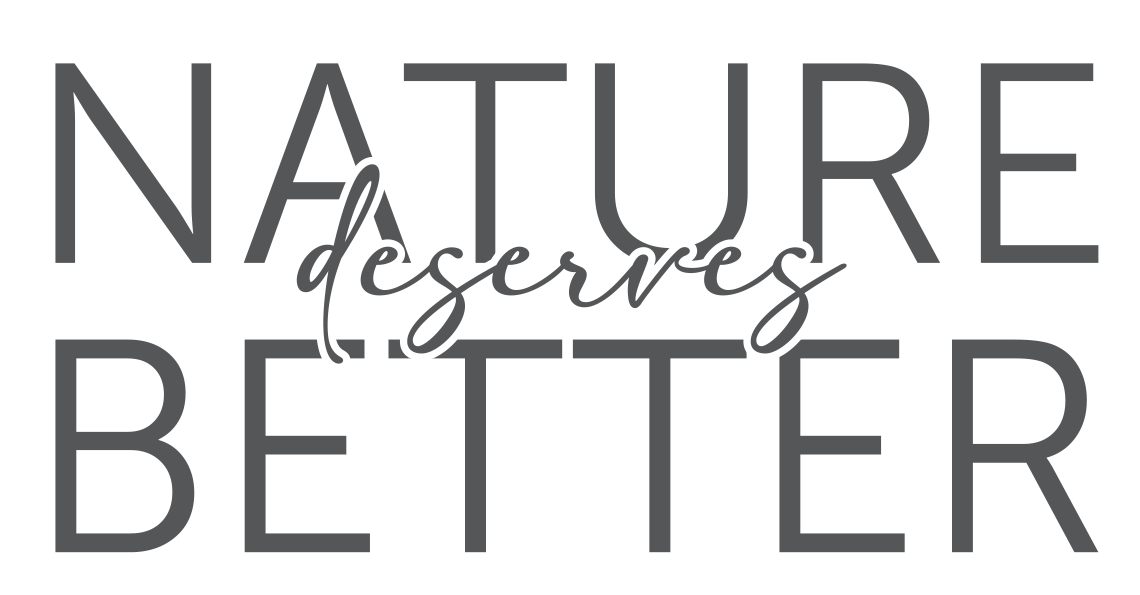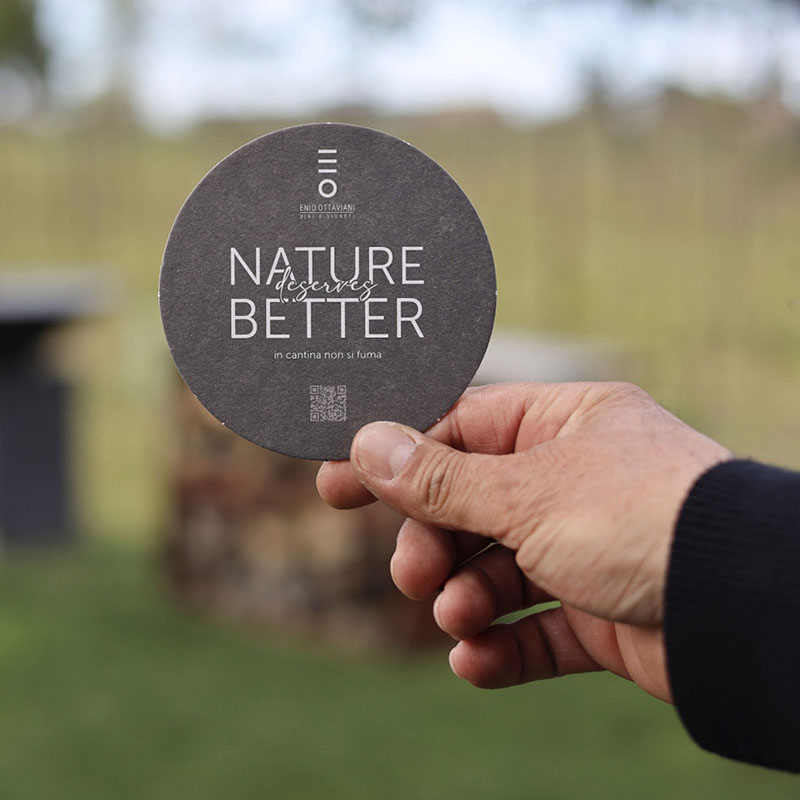 Nature deserves better

Climate change is taking place before our eyes. The word sustainability has become increasingly popular, but it should be regarded as more than a fancy term. In fact, sustainability is a real need that everyone should fulfil for the sake of the next generations' future.
Our Winery lays in Conca river's Wildlife Oasis, an unbelievable territory on the border between the regions of Romagna and Marche, it stretches for over 700 hectares between Conca river mouth and Morciano di Romagna. Biodiversity is thriving in the Oasis, this area is home to countless flora and fauna species, and for this reason it needs to be protected.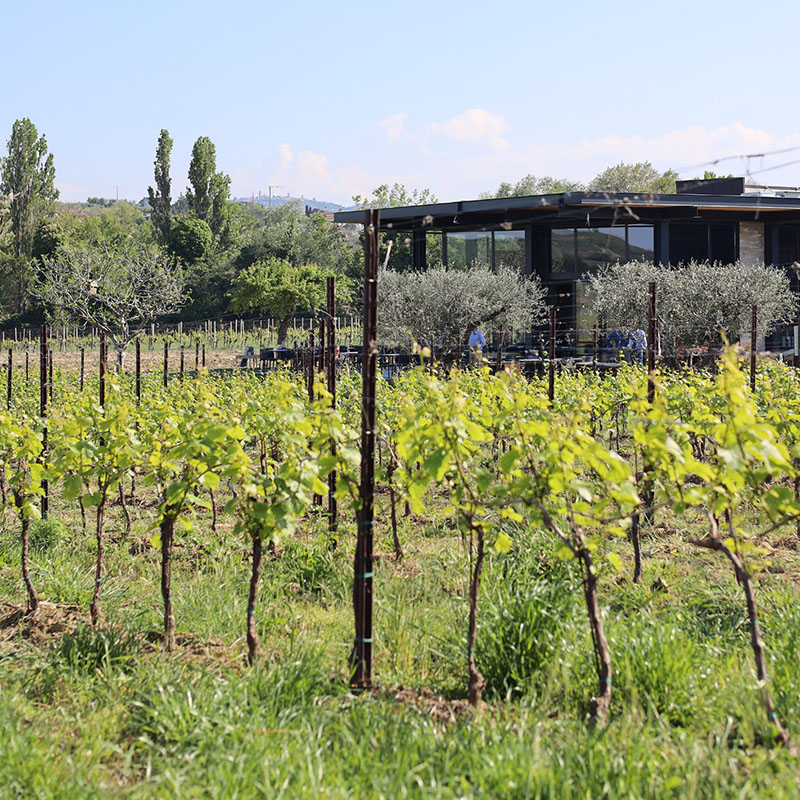 Honey and Wine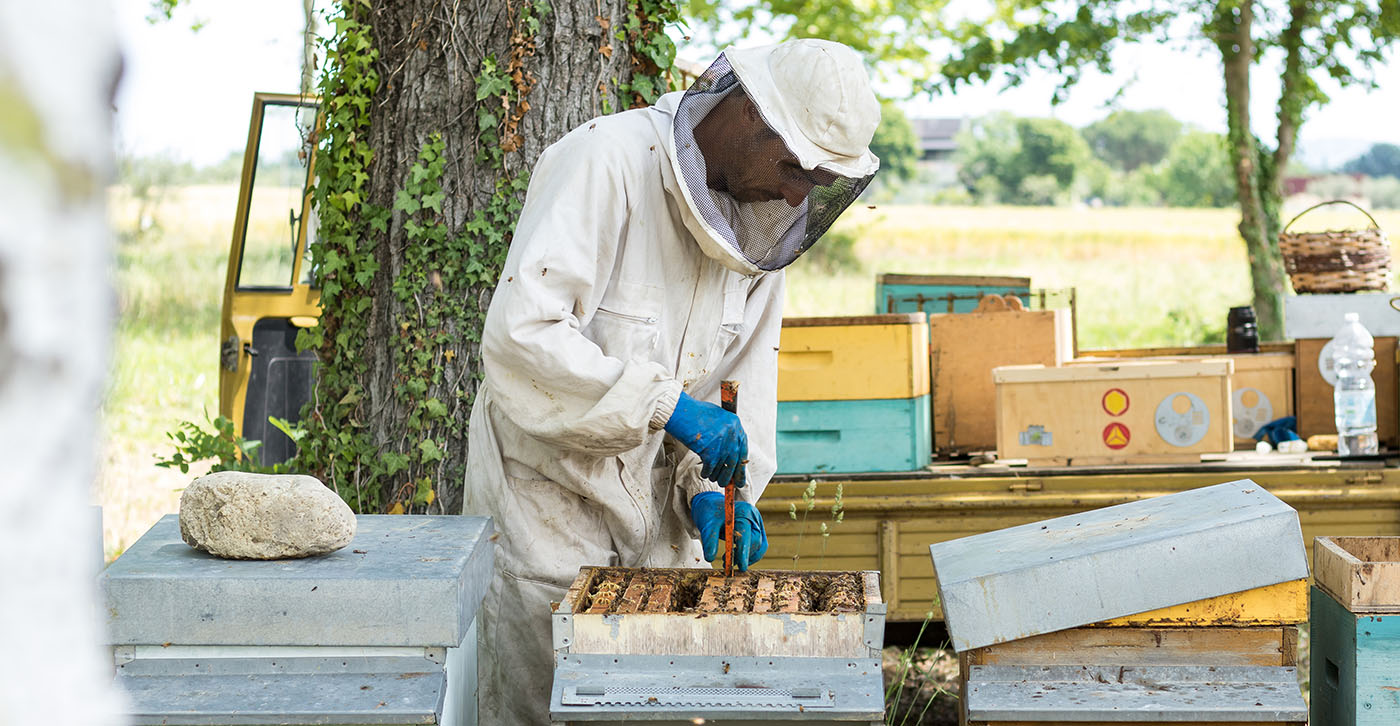 We are winemakers, but we also produce honey.
Honey is strongly bound to the territory, that is why we regard this product as truly loyal to its origin.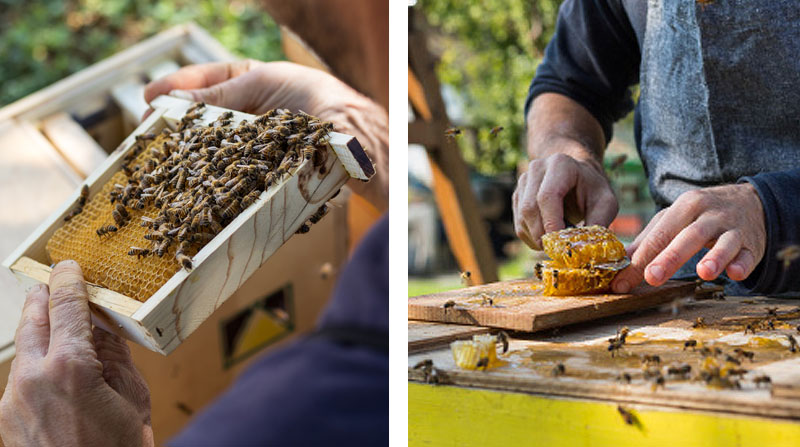 When bees go out looking for nectar, they are able to cover only short spans from their hives. This is why the nectar can paint a very specific picture of the biodiversity enclosed in each territory.
We practice integrated crop management, and we were awarded with the SQNPI certificate as we comply with the Regional Integrated Crop Management Guidelines. In our vineyard, we apply copper, sulphur, no glycosate, and mechanical weed control. Furthermore, the flowers that we plant next to our vines contribute to the health of the vineyard and are also important for the well-being of the bees.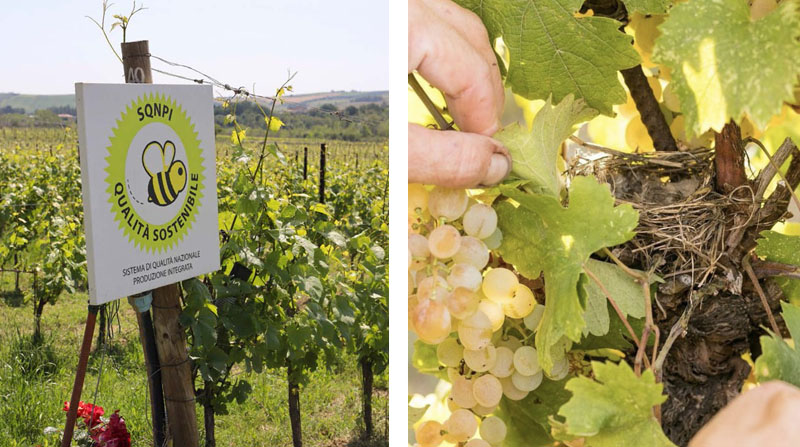 Paper and other materials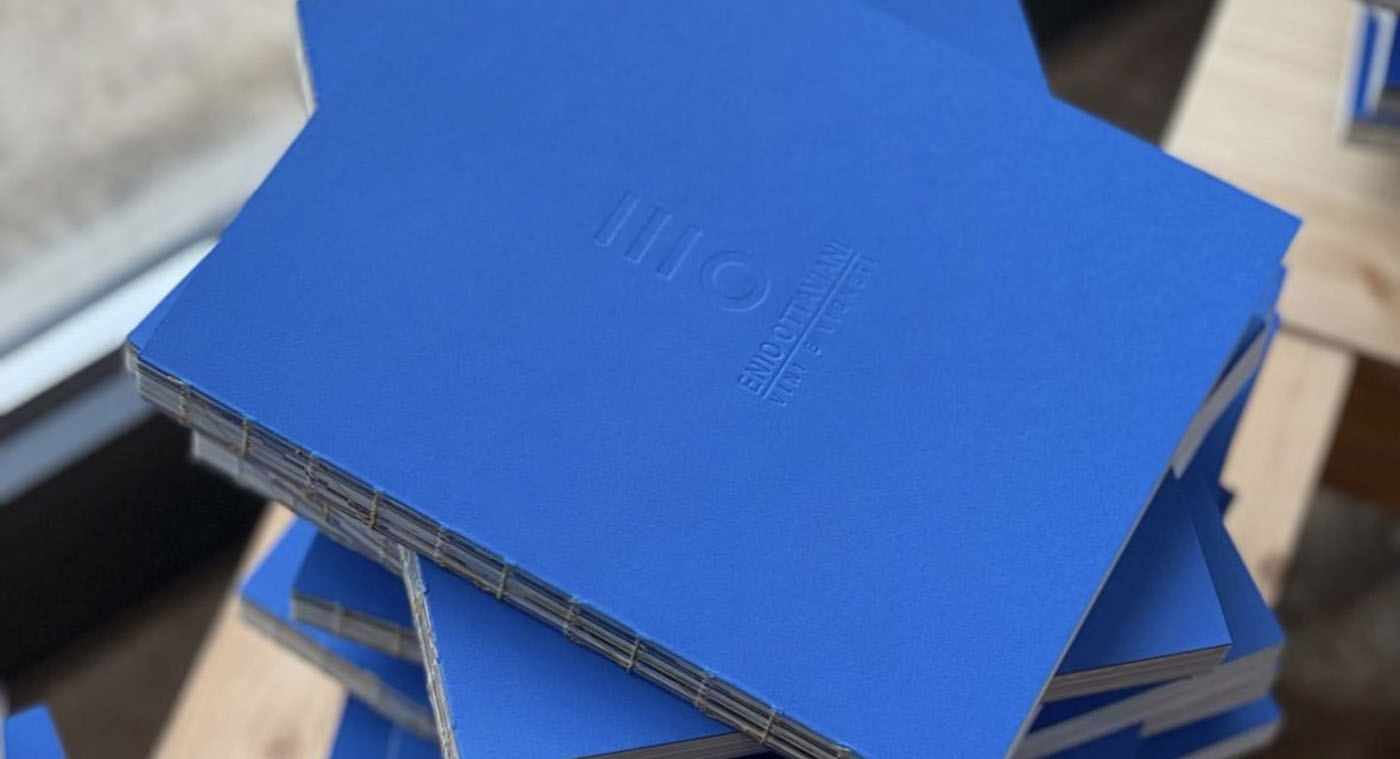 Our books, catalogues, paper and other materials are printed on Fedrigoni X-Per natural paper, pure cellulose ECF, FSC® certified. FSC certificates are awarded to companies that comply with sustainable forest management or sustainable production chain, with a very low environmental footprint. It is recycled or highly reusable paper.
Flaws that look like little dots of dirt or raised fibres will lend a raw feeling that combines well with the graphics evoking nature, craftsmanship or the past. The sensation to the touch is an added value that digital devices will never replicate.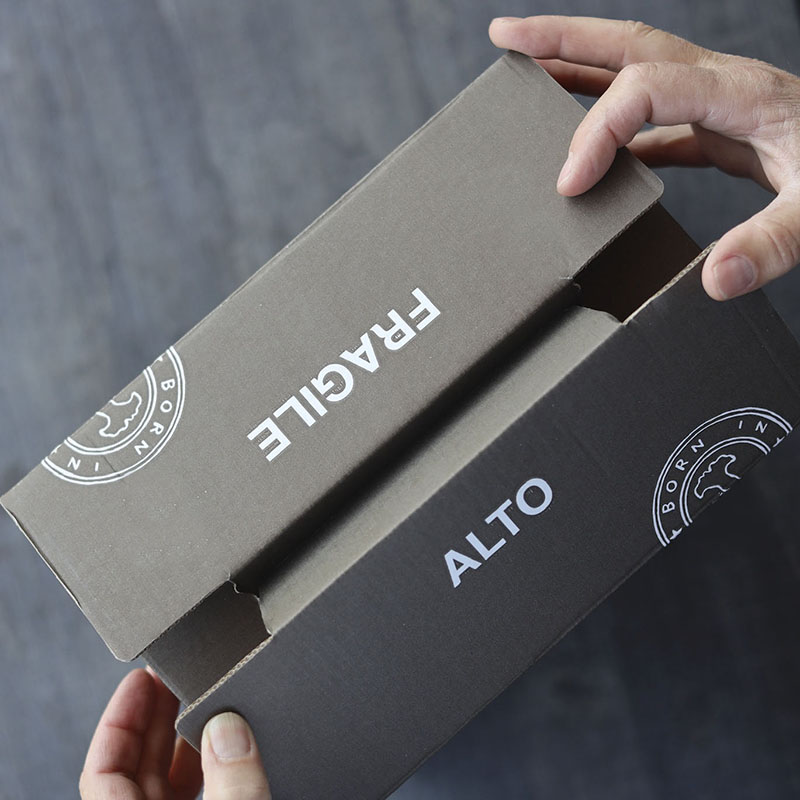 No plastic

We have always been seeking to reduce our carbon footprint and, whenever it is possible, we avoid using plastic in the kitchen, as well as in all of the containers that we ship around the world and also our packaging: indeed, thanks to the tucked-it closure system we don't need tape. Our goal is to eliminate plastic waste by 2025.

No smoking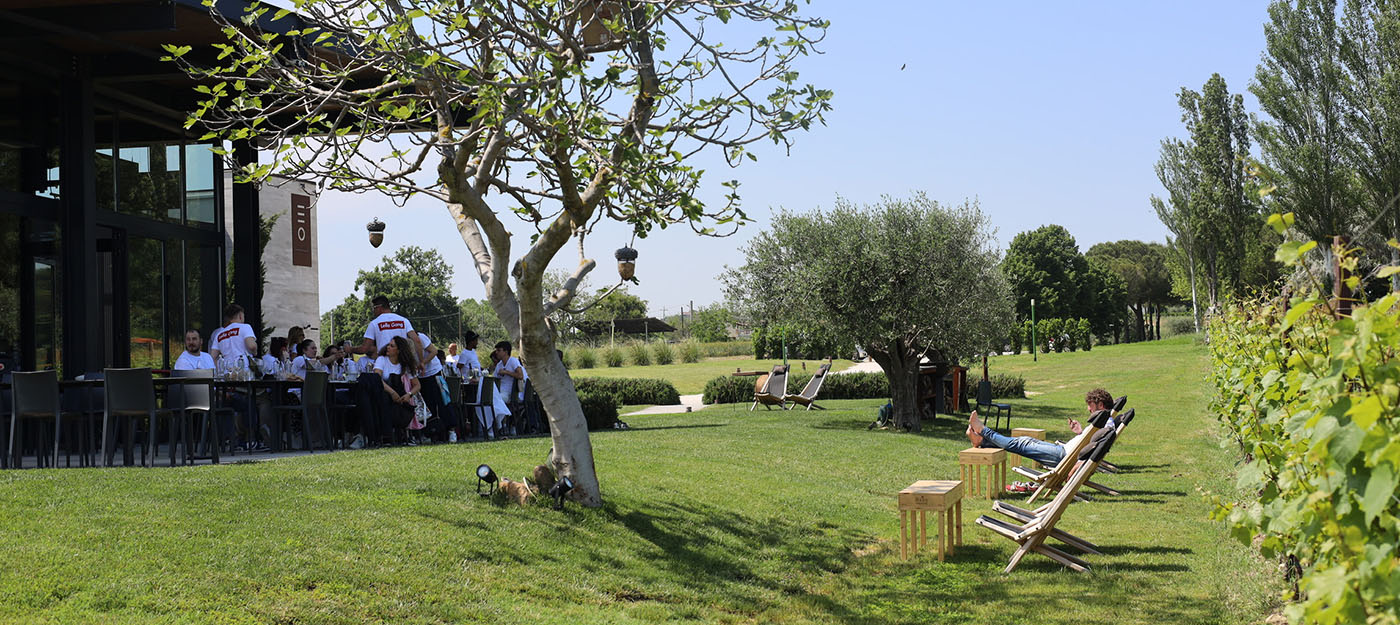 Last but not least, our Winery and Conca Wildlife Oasis are no smoking areas, as smoke has a negative effect both on the Oasis and the Tasting experience.