给我打电话
+39 392.6106060
08.12.2018
Pairing food & wine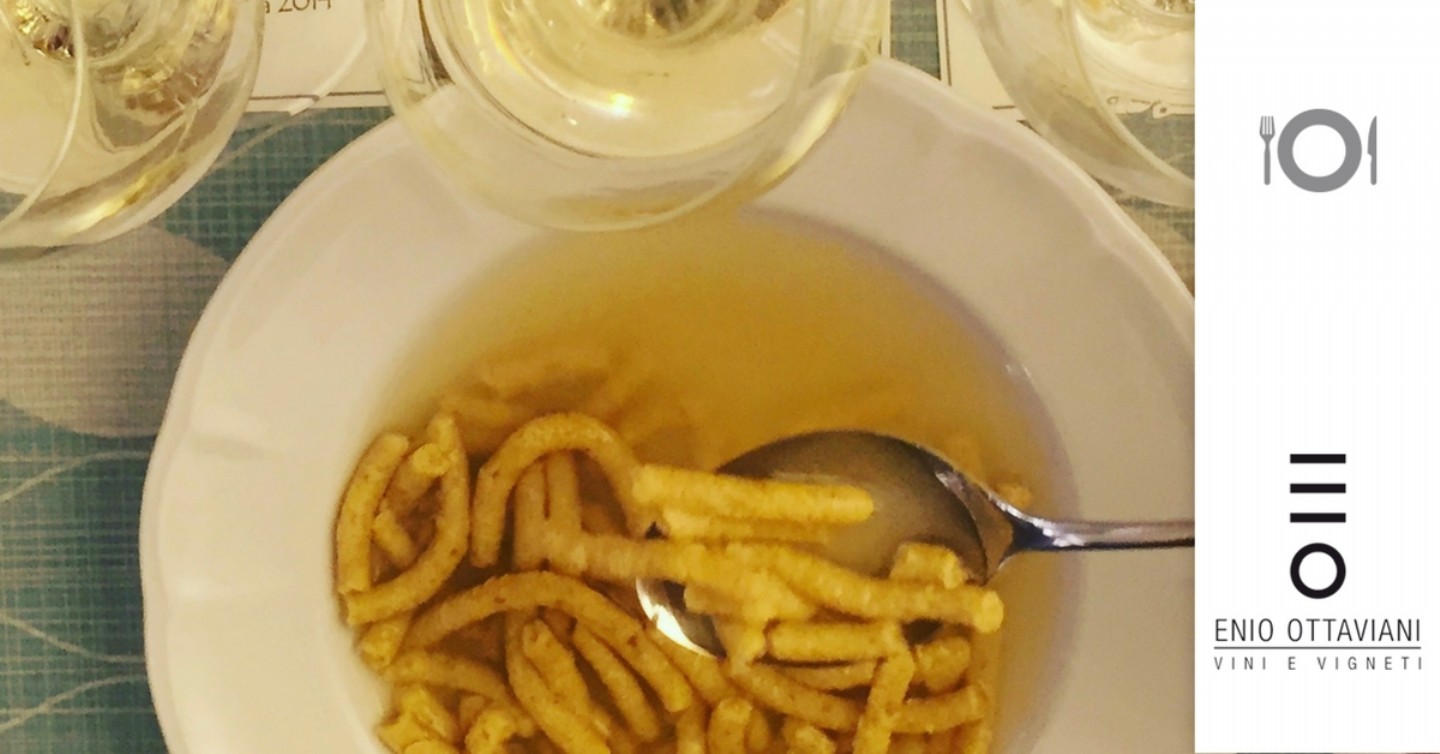 Combining food with wine is a fascinating theme, complex and deep in its entirety,
but also a lot of fun if you keep in mind 3 rules for an ideal food-wine pairing:
IT BEGINS WITH YOU




CHOOSE THE TRADITION


CONTRAST/ CONCORDANCE
In this post-blog I'm going to talk about the most frequent questions which were asked in connection to wine, (rule ½),
to prepare your palate for the next read and the next dinner!
1st Rule
ALWAYS BEGINS WITH YOU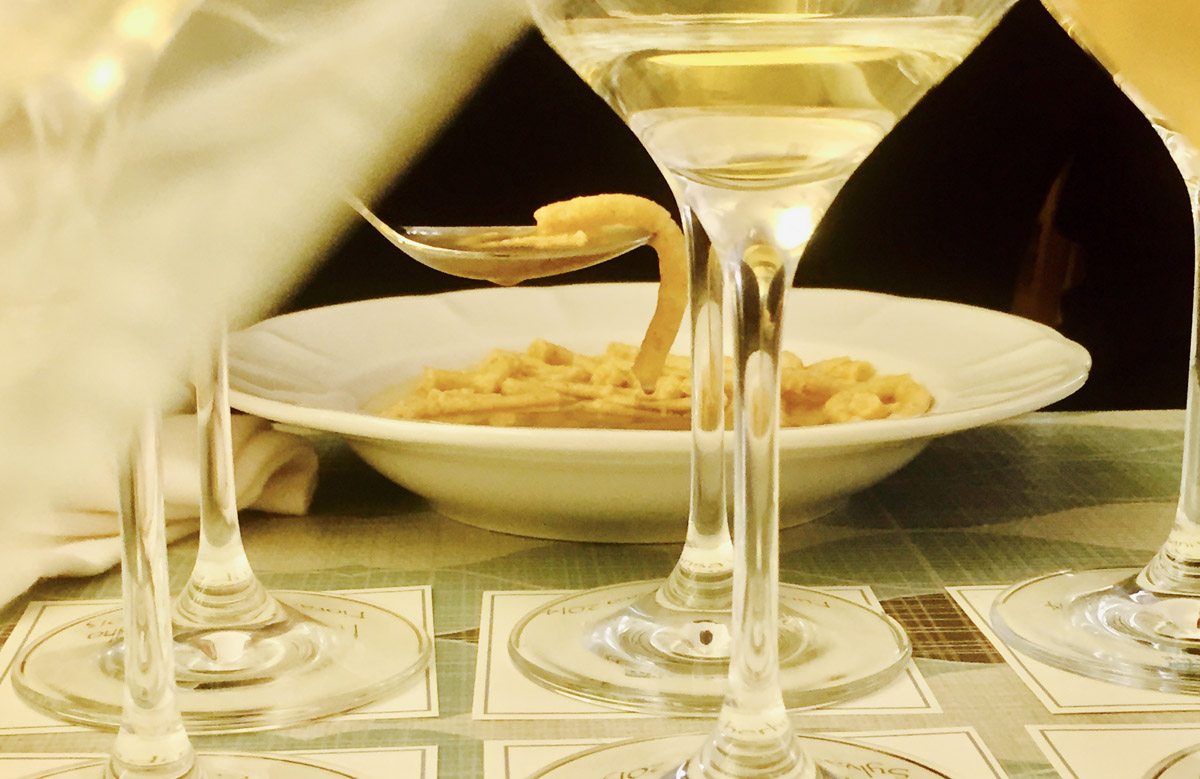 What goes with Passatelli in brodo?
(Delicious dumplings squeezed out of a special hand-held mechanism to make thickish squiggles and then cooked in a very tasty meat broth)
Before answering this question I'd like to tell you that one of your first thoughts should be: What do I like?
Because it's not easy to find a match to your liking if your palate doesn't agree.
And if I don't know myself all that well?
Well the rules that follow are perfect, to discover how not to make this mistake when pairing food to wine.
PHOTO PASSATELLI
Some advice I'd like to give you for passatelli is this: CLEMENTE PRIMO.
Read more about this White Rubicone PGI (Pagadebit, Sauvignon, Riesling) to give you a better idea, if you want to taste our wines, come and visit the wine cellars, you'll find the number here to contact us.
Why did I choose this? CLEMENTE PRIMO balances out the flavour of the Passatello, it is a perfumed wine with a pronounced freshness, which exults the plate. That is what is defined as a culinary wine. It creates a dialogue between the plate and the wine lets us amplify our tastebuds.
2nd Rule
CHOOSE THE TRADITION
So yes, because traditional dishes, especially those for the festivities, represent the land from where the wine originates, wine's like that. Therefore between the moments of the year which are more indicated to choose between the possible wines, are those which represent our territory.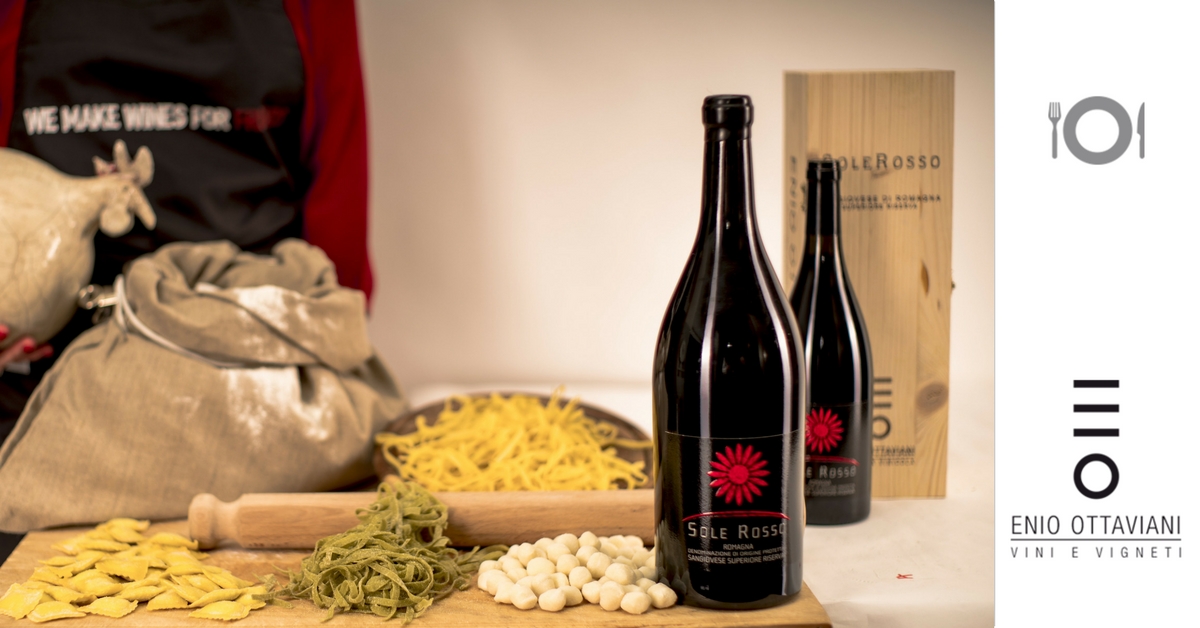 Which wine can I pair to the Christmas Menu?
Wow, if you are thinking about every single course, this is going to be a big enterprise. And when it's time for bingo, I think that alcohol will make the day happy… much happier!
Or try to think of a menu and a wine which is divided into categories per course:
Starters | First courses | Second courses | Dessert
And if you ask me What can I pair a Sangiovese with?
Why don't you think about a Sangiovese Reserve, from the hills, with a nice roundedness like the SOLE ROSSO (RED SUN), because it's got great body and if you pair it at the table to savoury meats, it is the ideal company. You can read the technical data sheet by clicking here, you can also see the other pairings and the serving temperature too.
And then?
3rd Rule
contrast/ concordance
Here it is our food& wine pairing chart..that we have coincived following the most common rule: pairing by contrast or by concordance.
Pick-up a dish and experiment which wine follows more your attitude.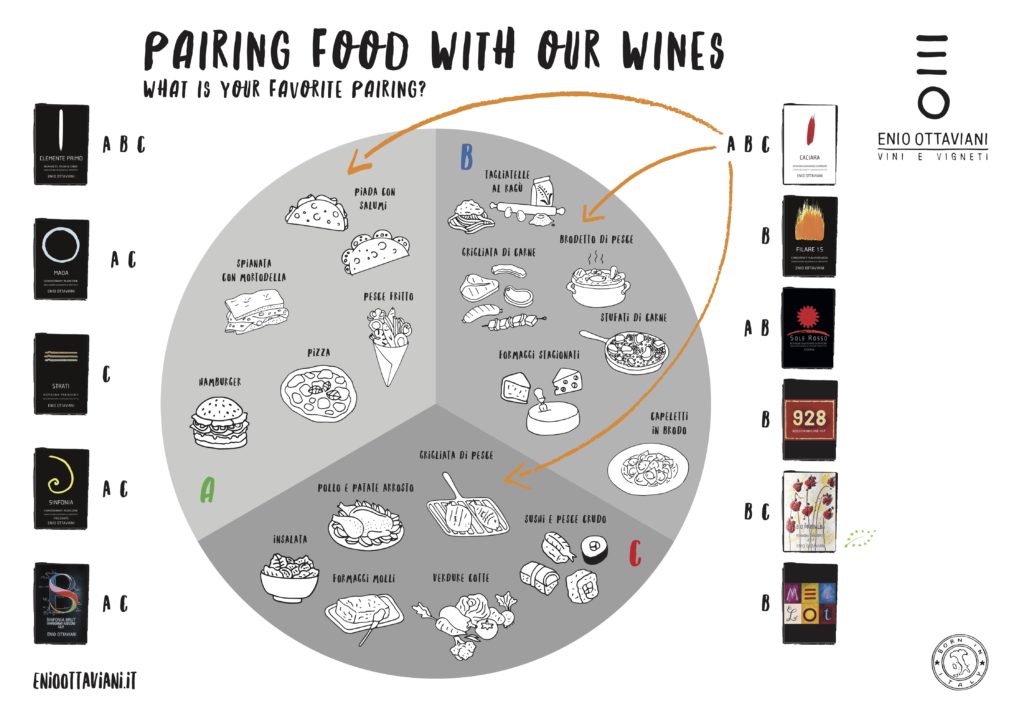 Enjoy tasting!