给我打电话
+39 392.6106060
08.08.2019
Pecorino created by the Cau and Spada sweethearts, a mid-summer evening in the Marche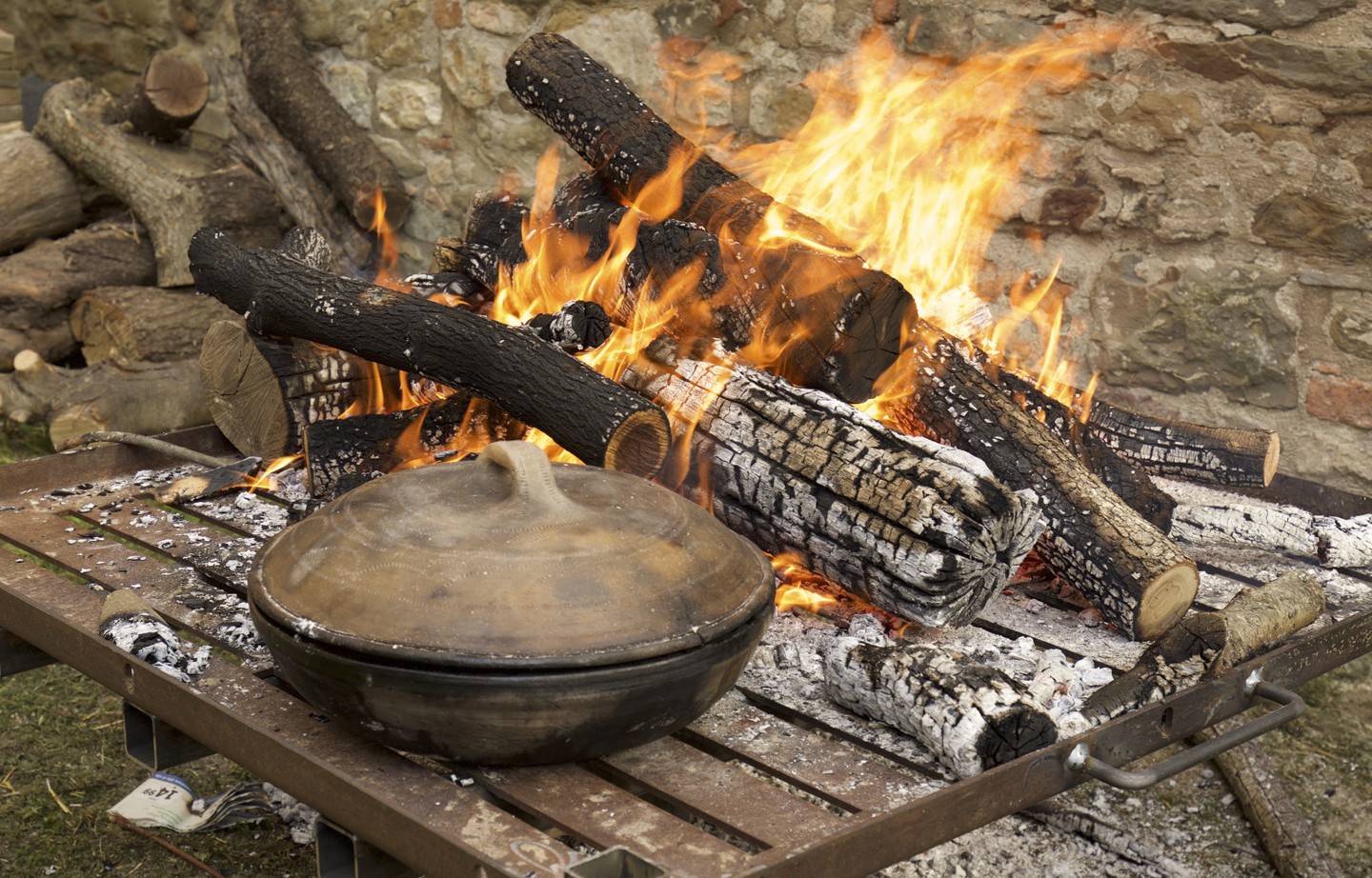 Sassocorvaro is a tiny yet wonderful medieval village in Montefeltrio, in the Marche.
The Caus and the Spadas are a family business who have been producing outstanding cheeses since 1973, they are a point of reference not only in the Marche but throughout Italy.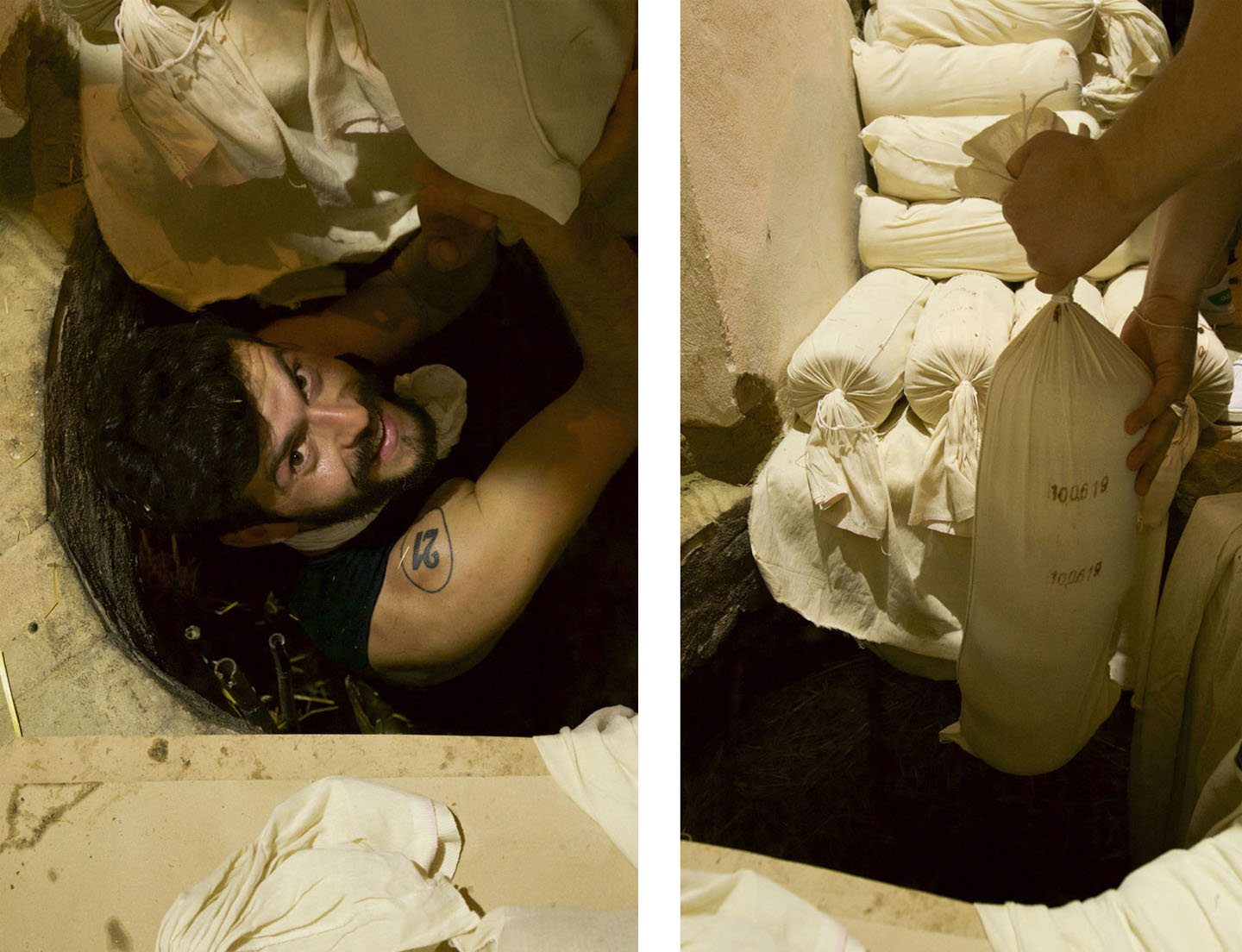 Their origins however, are not Marchigiane, but Sardinian, like any self-respecting shepherd. In the early seventies, the Cau and the Spada families transferred from a small hinterland village in Sardinia to the Marche with a flock of 200 sheep and their heritage which was the art of an already consolidated pecorino production from previous generations.
Their sheep graze freely on hills and the land offers herbs and flowers which make the taste and scent of the milk unique and therefore also the cheeses have this remarkable flavour. Some years ago they decided to experiment with the aging of the pecorino in a pit which can be found in a former Convent from 1200, just below the chapel that houses the relics of Saint Valentine: this is where Pecorino degli Amanti was born, dedicated to the Saint of Lovers.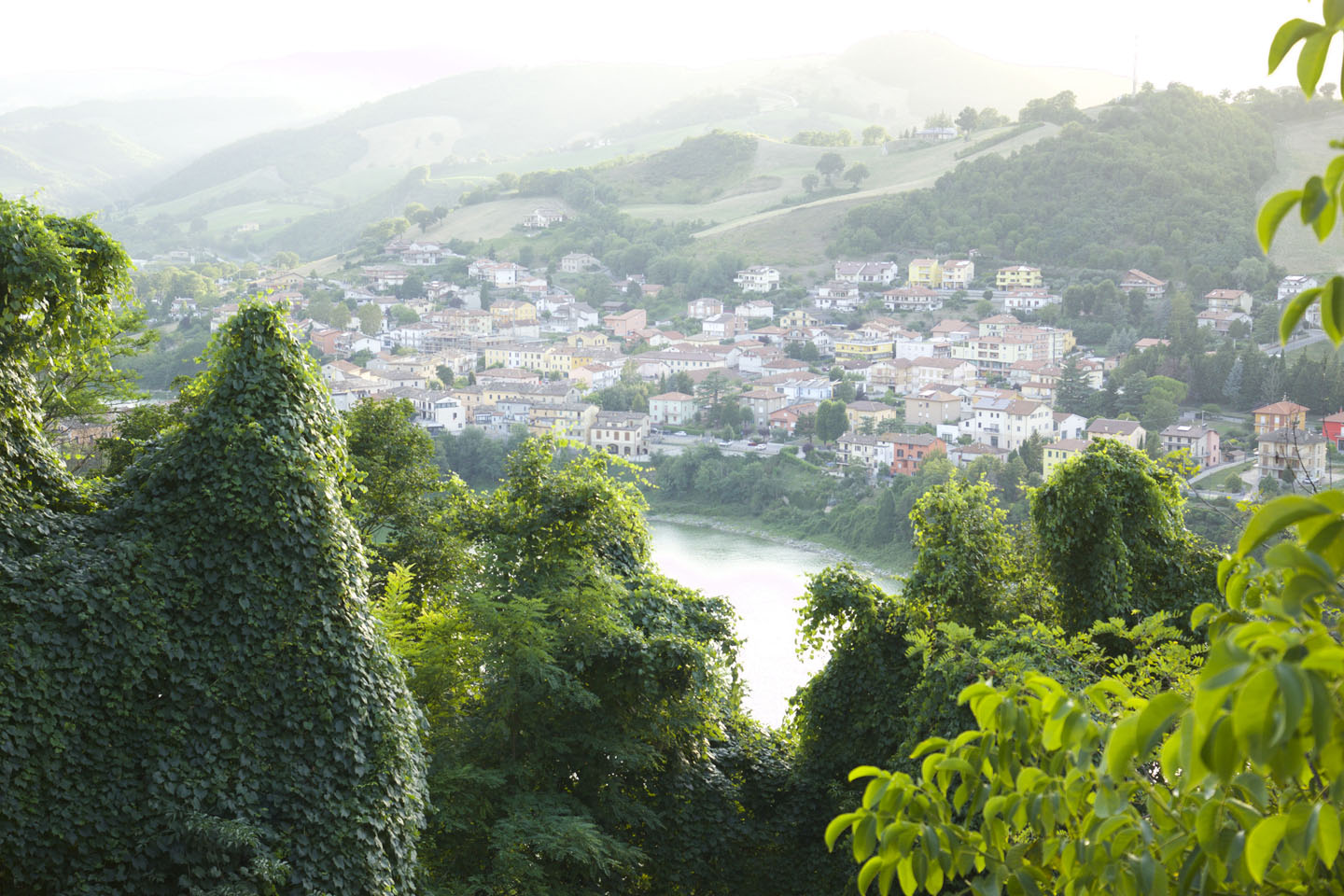 Yesterday we took part in the burying ceremony, which was more than just an ordinary ceremony, it is a village festival that brings together not only the inhabitants of Sassocorvaro and its neighbouring countries together every August, but also many friends from different parts of Italy, from simple cheese lovers to great chefs, from winemakers to anarchist bakers which are unique in their genre.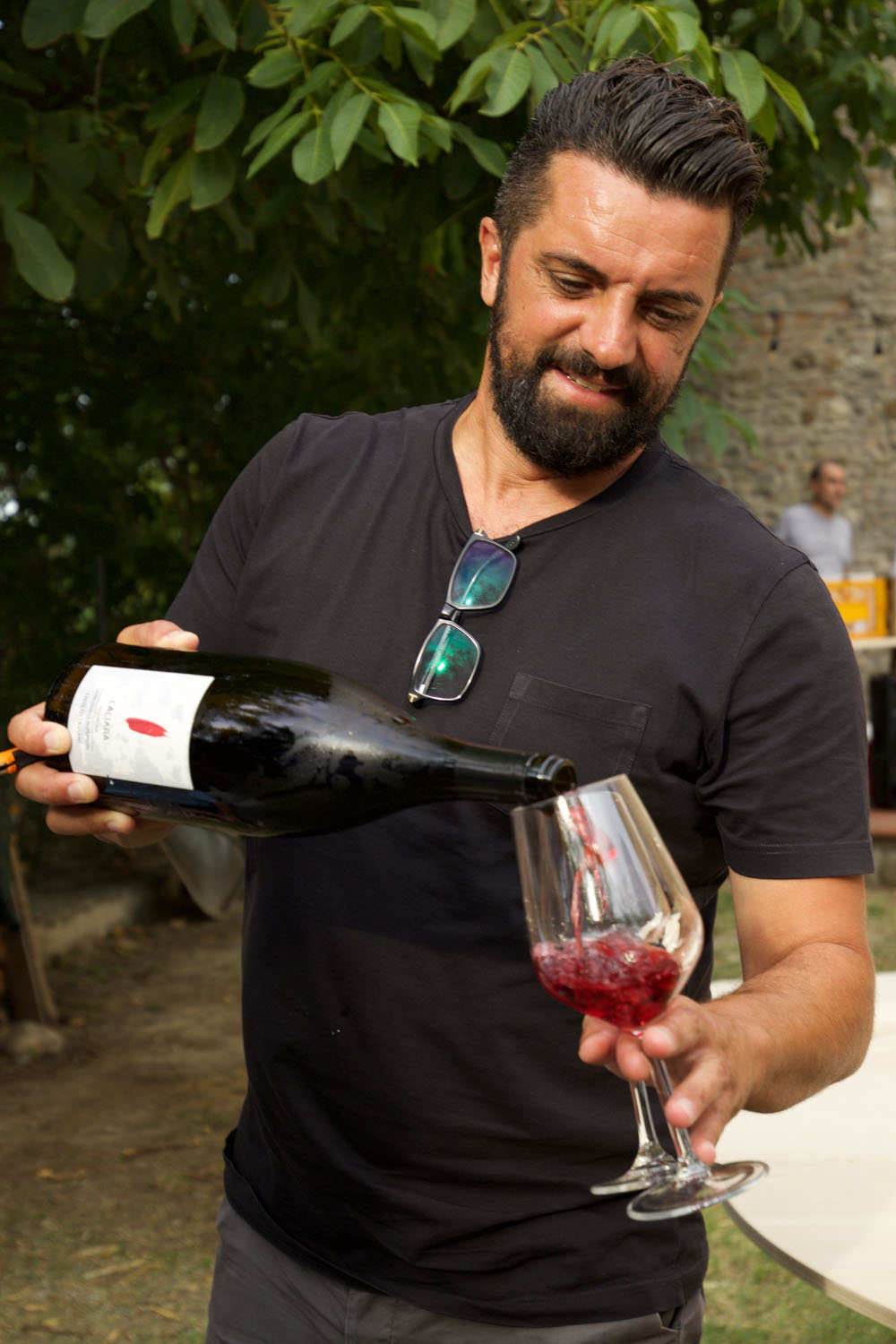 The beauty of these unorganized and forgotten village celebrations is that just like in the past, there is nothing organized and everyone simply does what they can, they put out their art, their products, simply for the pleasure of sharing and being together.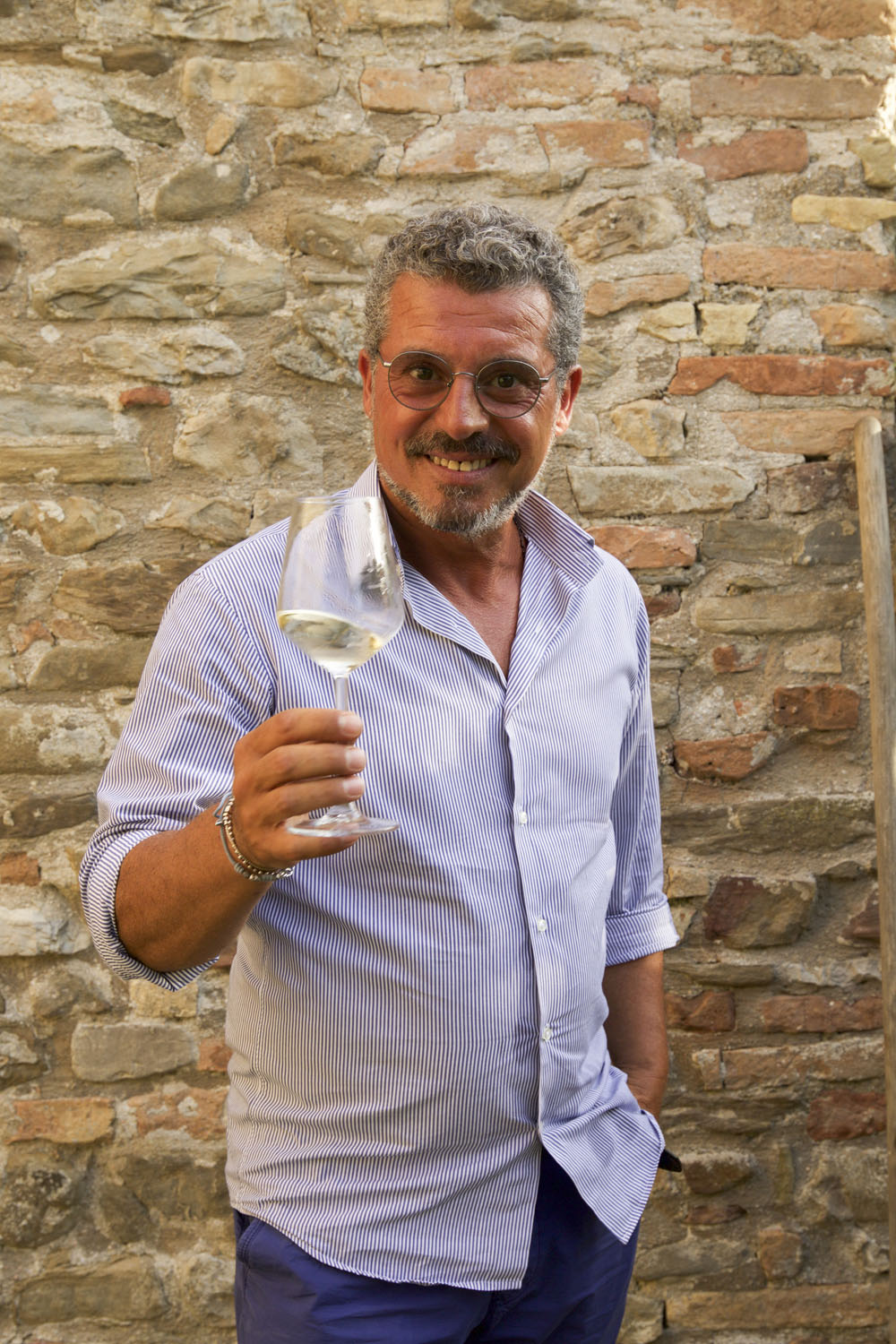 Emilio is the soul of Cau & Spada, the marketing heart and soul of the business. Every year he is the one who places the cheese in the pit, which is about three and a half metres deep, covers it with fresh hay from the threshing which was once used for storing food. The fermentation of the Pecorino degli Amanti (Pecorino of the Lovers), is kept inside this pit for about 100 days: inside it , the cheese ferments at about 38 – 40° and each of them becomes a unique wheel, with an irregular shape, perfect to pair with wine.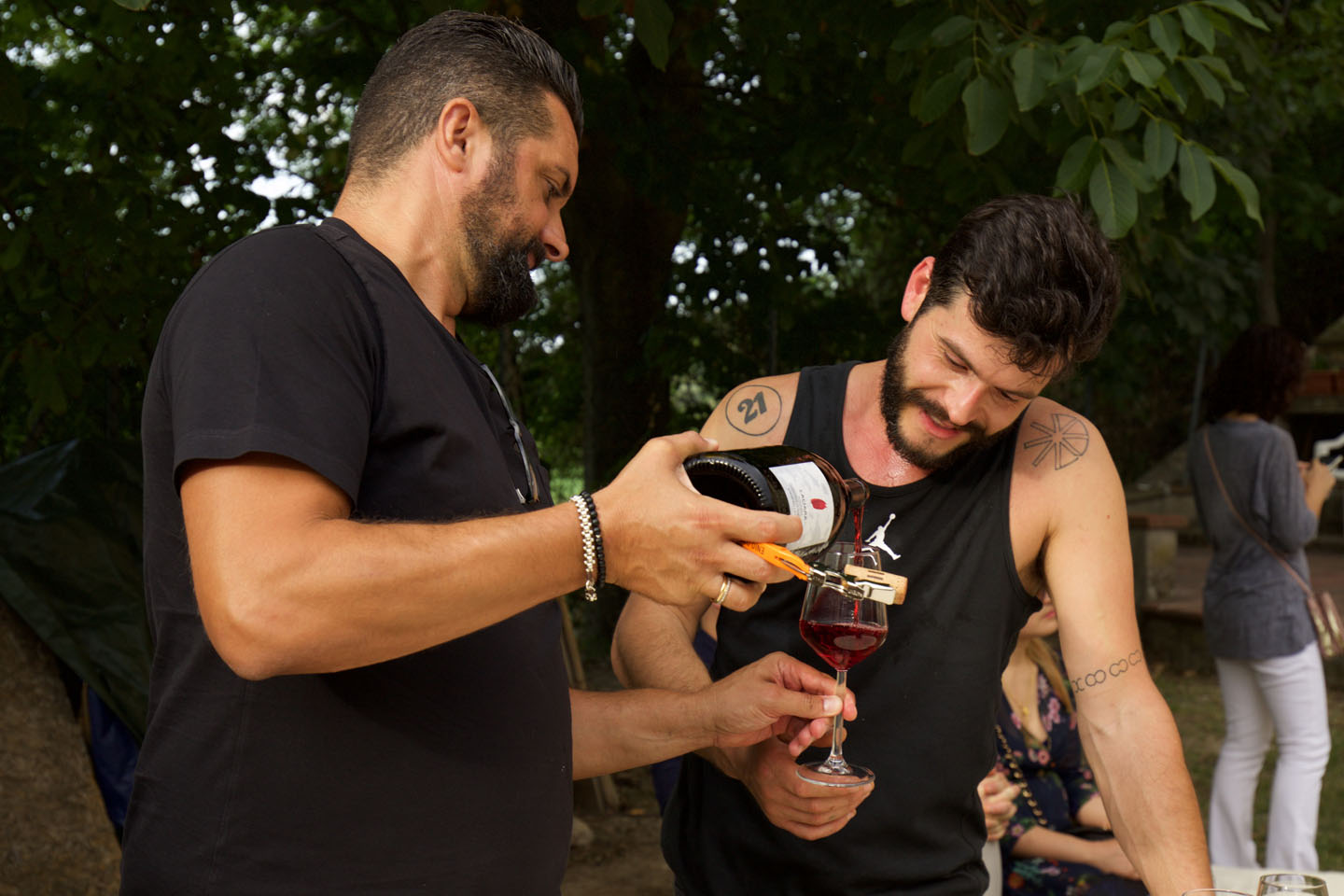 Yesterday in addition to letting us taste all his wonderful cheeses, he cooked a sheep in a terracotta pot, like an ancient rite, with onions and potatoes, for hours, and afterwards – despite the high temperatures from the beginning of August - we ended the meal with cappelletti in brodo… after all, we are from Romagna, and for us, Cappelletti in brodo is perfect in every season.