Call Now
+39 392.6106060
OLIVE OIL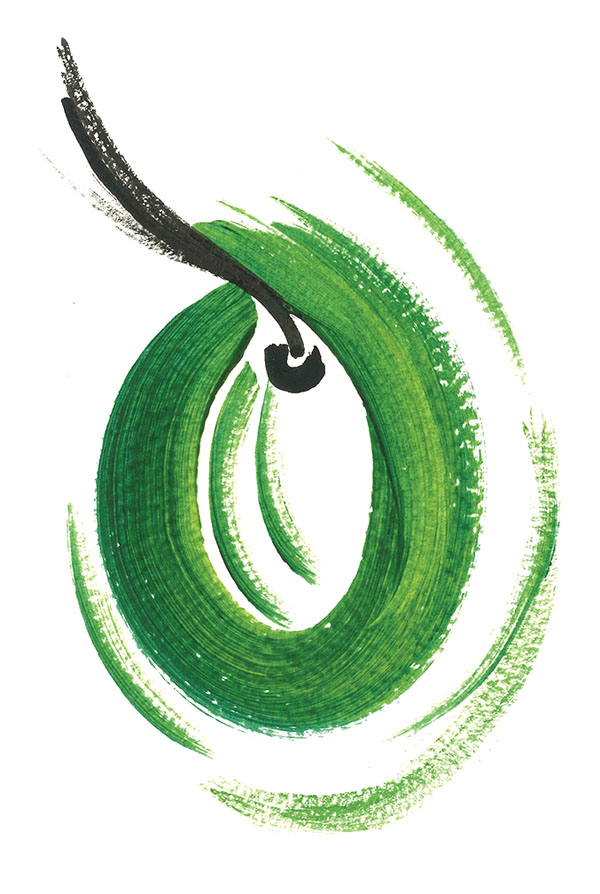 It is true, we are wine producers and we love being at the table as much as we love the territory in which we live.
For us, conviviality is a mixture of the best products which bring out the best in living well and the hospitality of a place.
From this thought and from the passion of beauty which surrounds us we have given birth to the Extra Virgin Olive Oil Project.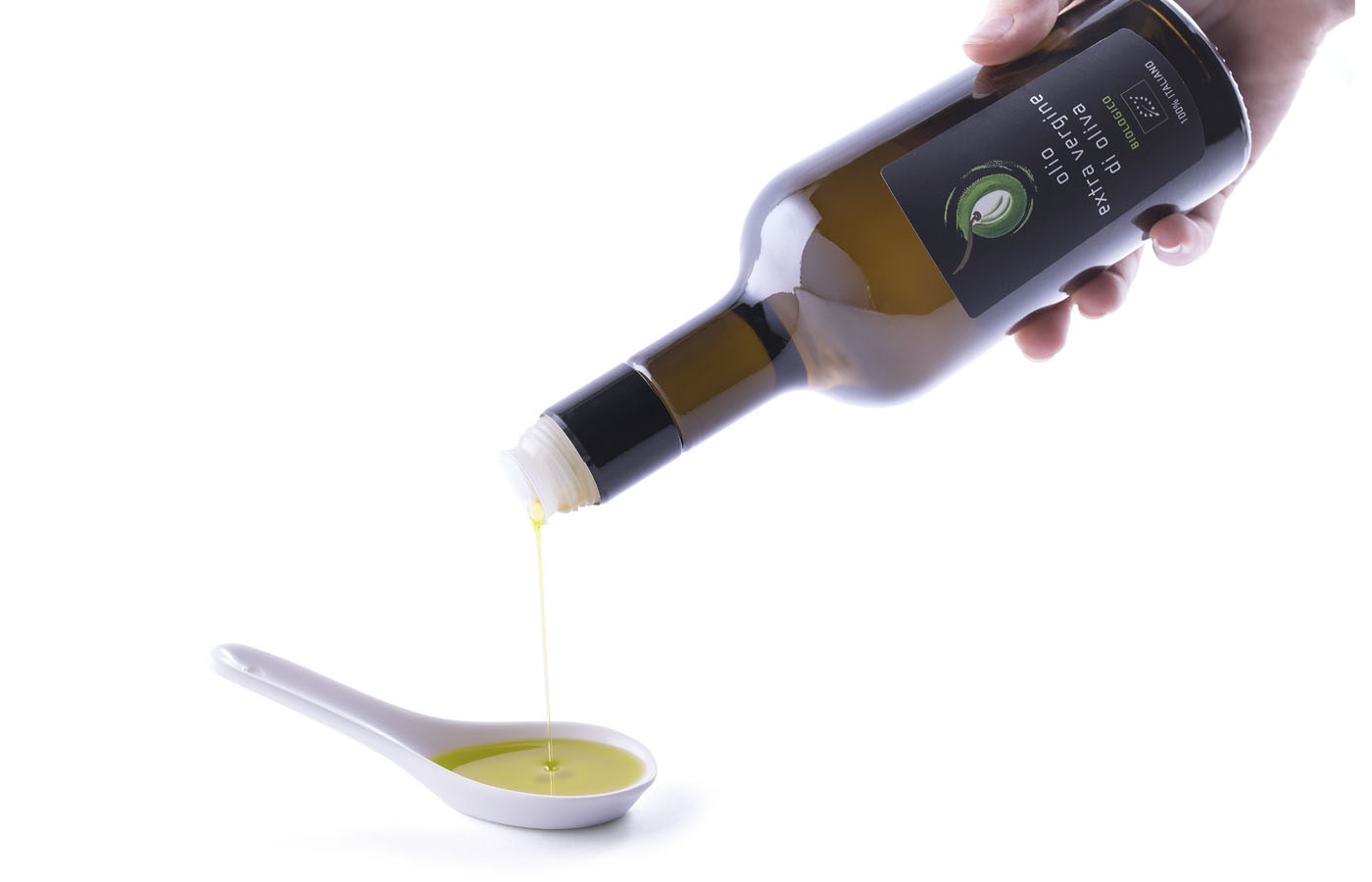 THE PROJECT
You can nd us in Montefiore Conca, at 400mt above sea level, just a few kilometres from Cattolica. There is a garden which overlooks the sea, it's like being in a little hilly paradise. This is where Valerio's olive trees are. In an ancient hamlet, a taste of long ago, 15 hectares with 2500 olive trees, of which almost all are centuries old. They are organically farmed; of Correggiolo, Leccino and Frantoio cultivar.
The pruning is manual; the milling is done within a few hours of the harvest in order to keep the acidity level of the olives low and to avoid oxidation of the oil.
From the Correggiolo cultivar, a fruity medium tasting extra virgin olive oil is the result, a balanced taste and a slightly spicy scent with an aftertaste of almond and artichoke. This olive comes from Florentine origins.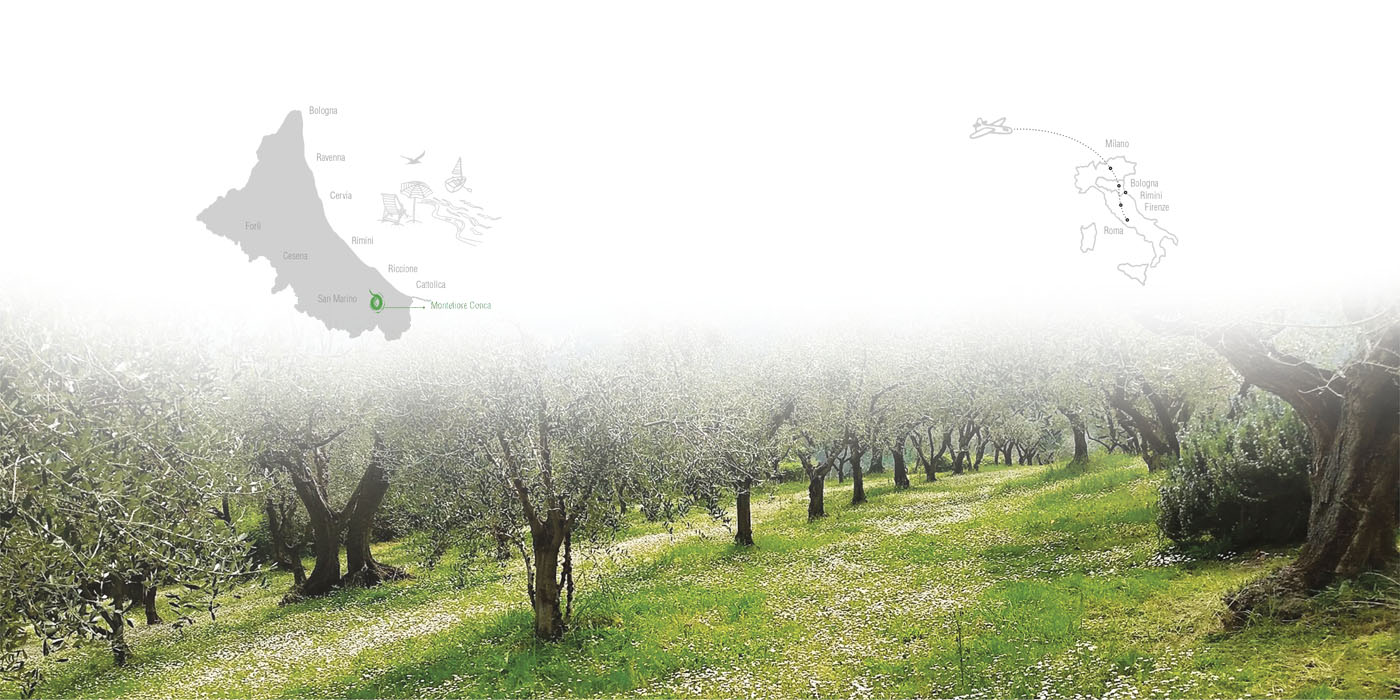 From the Leccino cultivar we get a very balanced oil, the taste is very balanced too, aromas of bitter, spicy, sweet and fruity with slight scent of almond. It's spread over the whole Italian territory but has Florentine origins.
Frantoio cultivar is the most widely spread in Italy, born in Tuscany.
The oil presents itself elegantly, with a complex structure, and tones of bitter and spicy.