Call Now
+39 0541 952608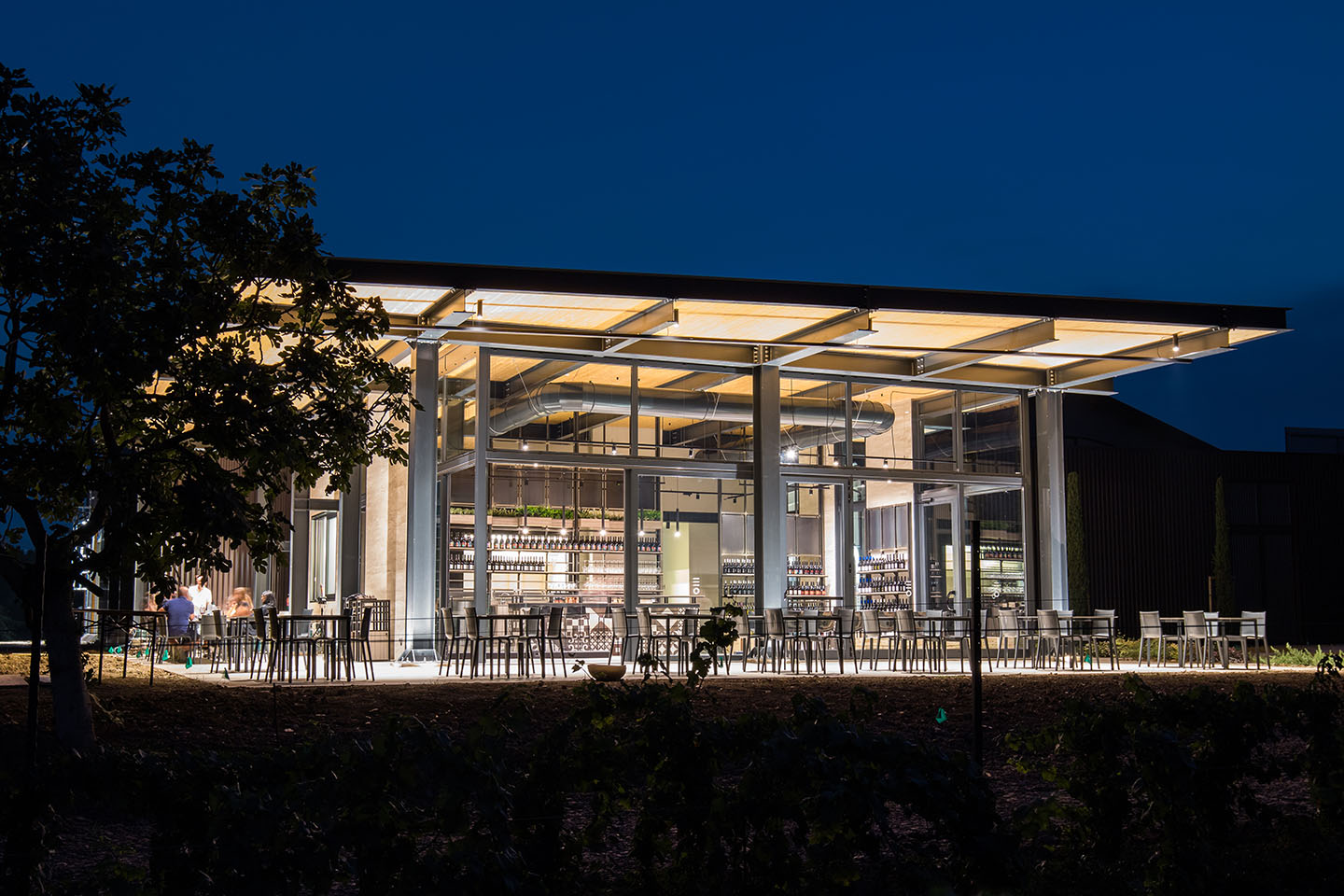 We had a dream: to create a place which wasn't simply a wine cellar, It's a place to meet and chat but above all to breathe the air of our land.
There are a few simple elements to tell you about: iron, wood, glass and cement.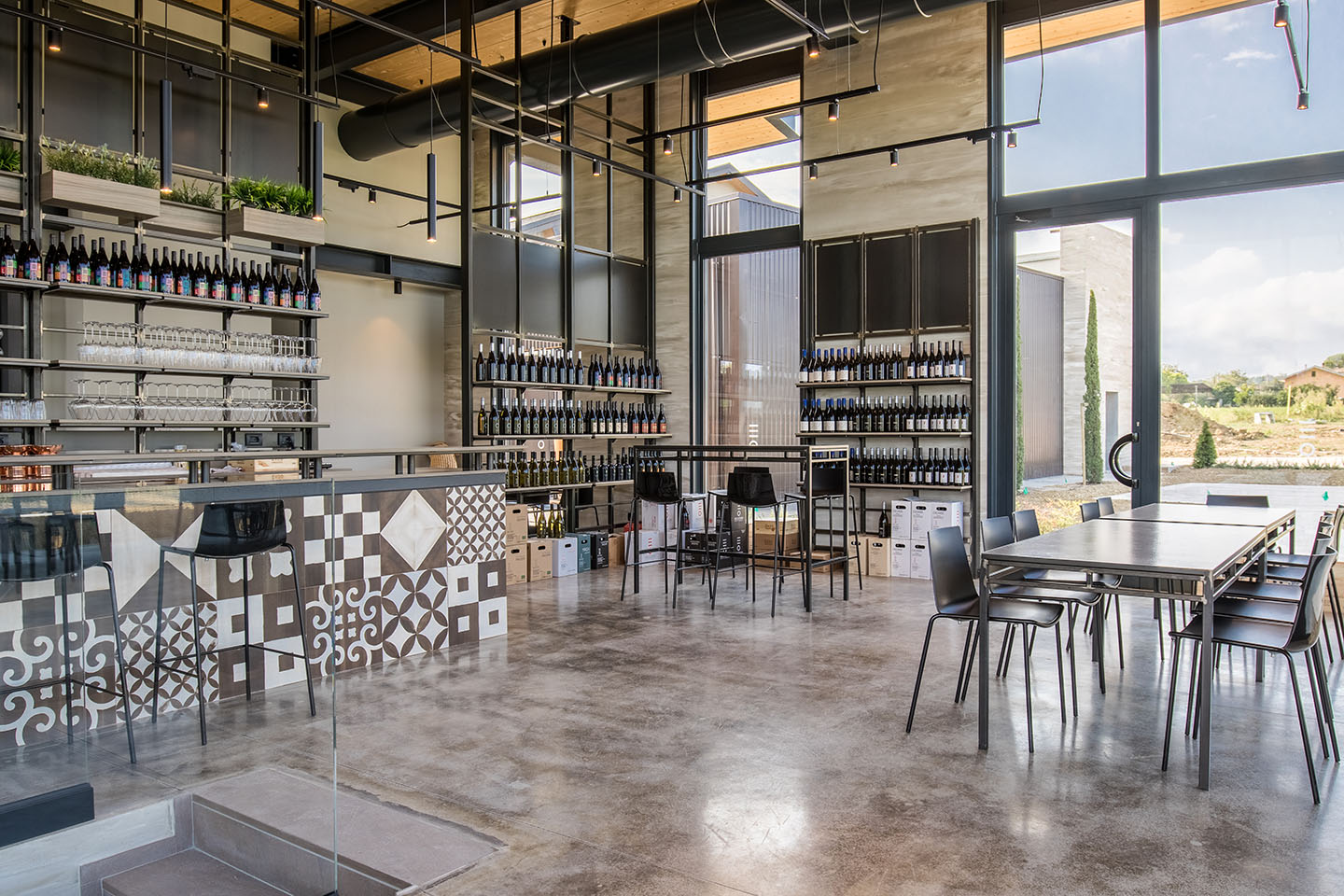 We've been touring the world for a while now and we've observed what is beautiful and what we can learn from other countries: we tried to create a cellar that is consistent with the contemporary vision of a "winery", a cellar where, in addition to all the functional spaces required by modern winemaking techniques, there were also spaces where people could learn, tell stories, contextualize, in other words, where people were able to talk about territory and native products.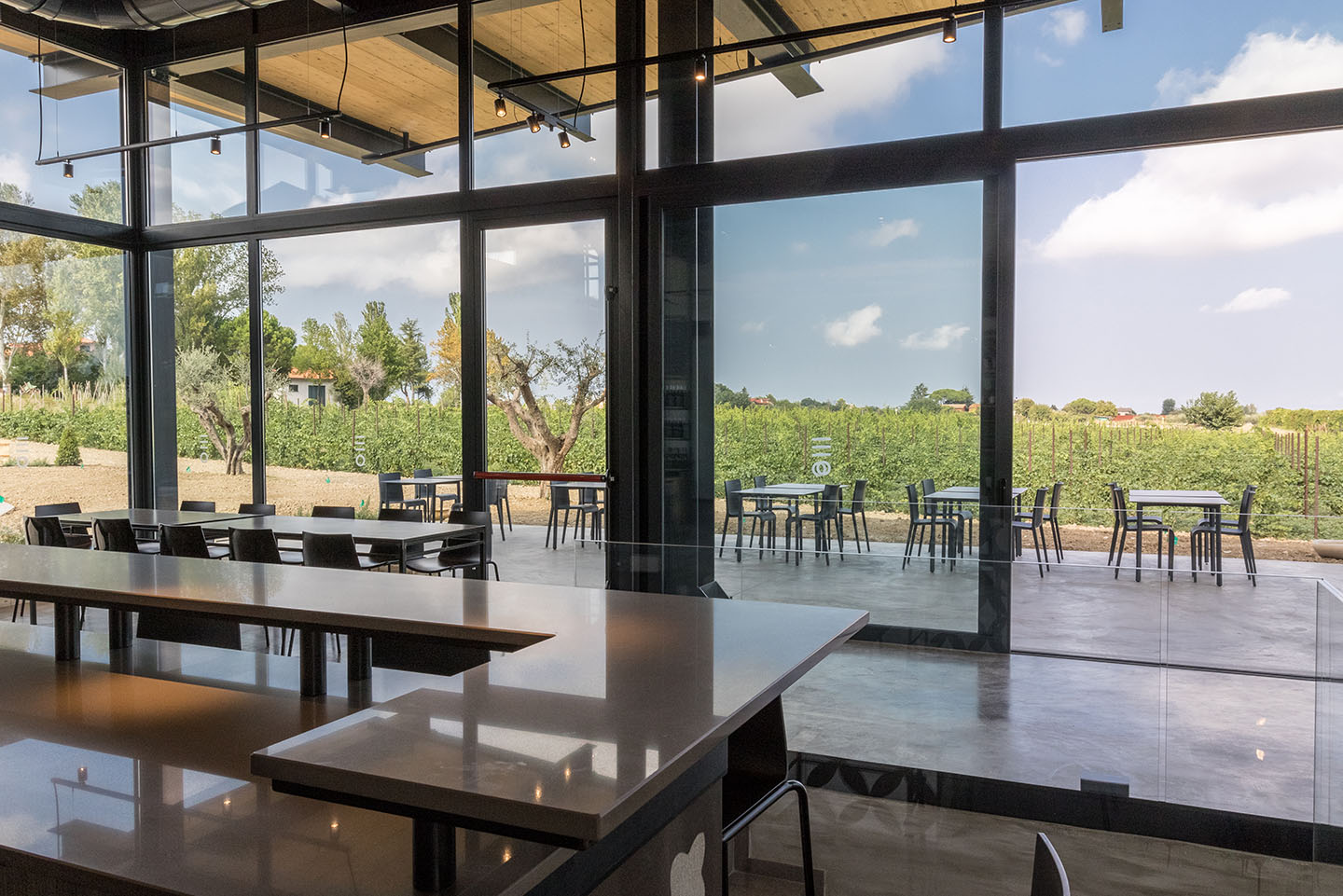 In other words, a winery where you can experience a glass wine with a complete sensory experience, our dream also was, that one day this could become the home of our friends too, in which they could exhibit and introduce their products.
Studioundici accepted the task of creating a "place" that meets these needs.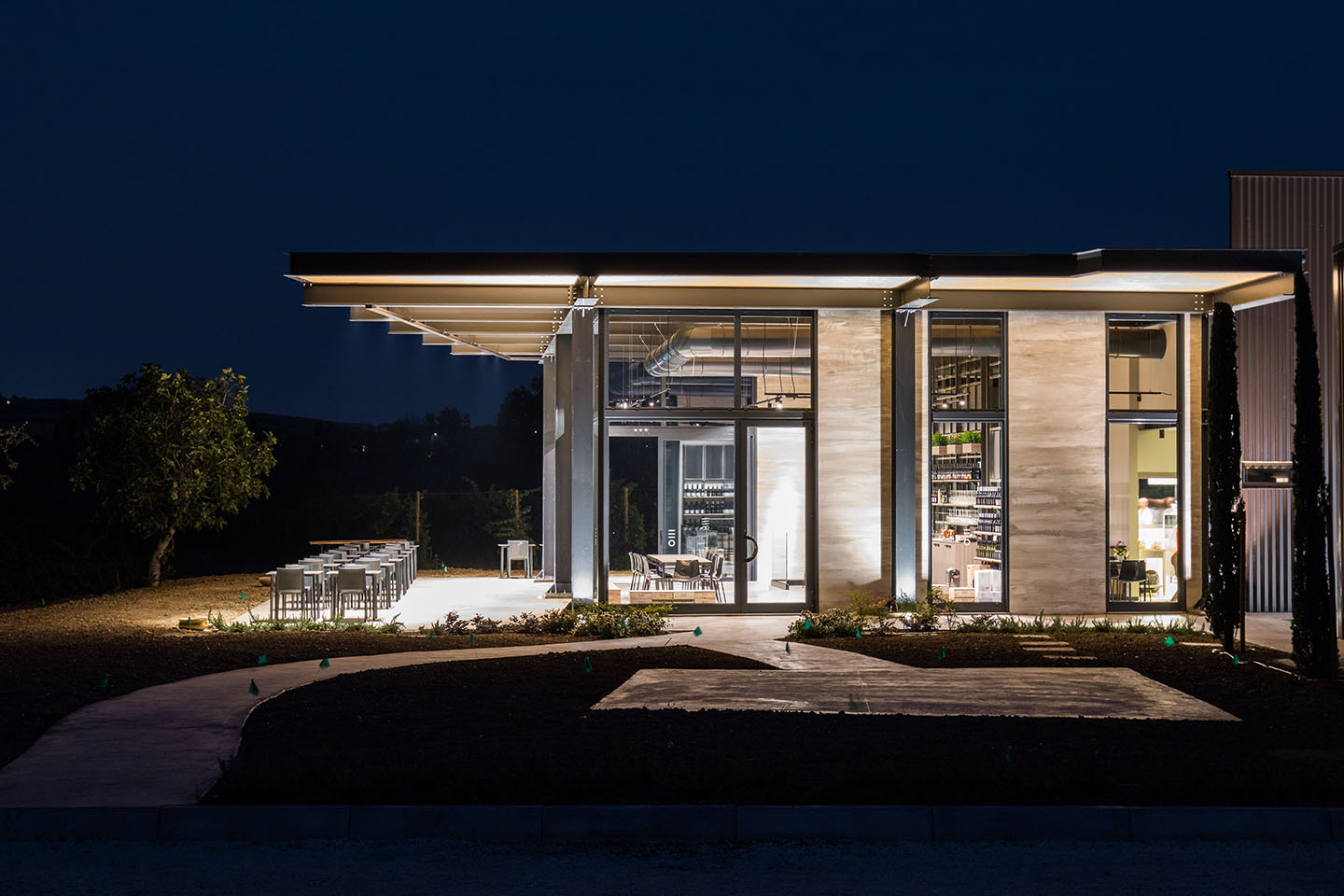 Iron and wood recall the industrial mood, the cement that refers to our choice of refining wine in cement, and glass, which directly connects the interior with the heart of our work: the vineyard.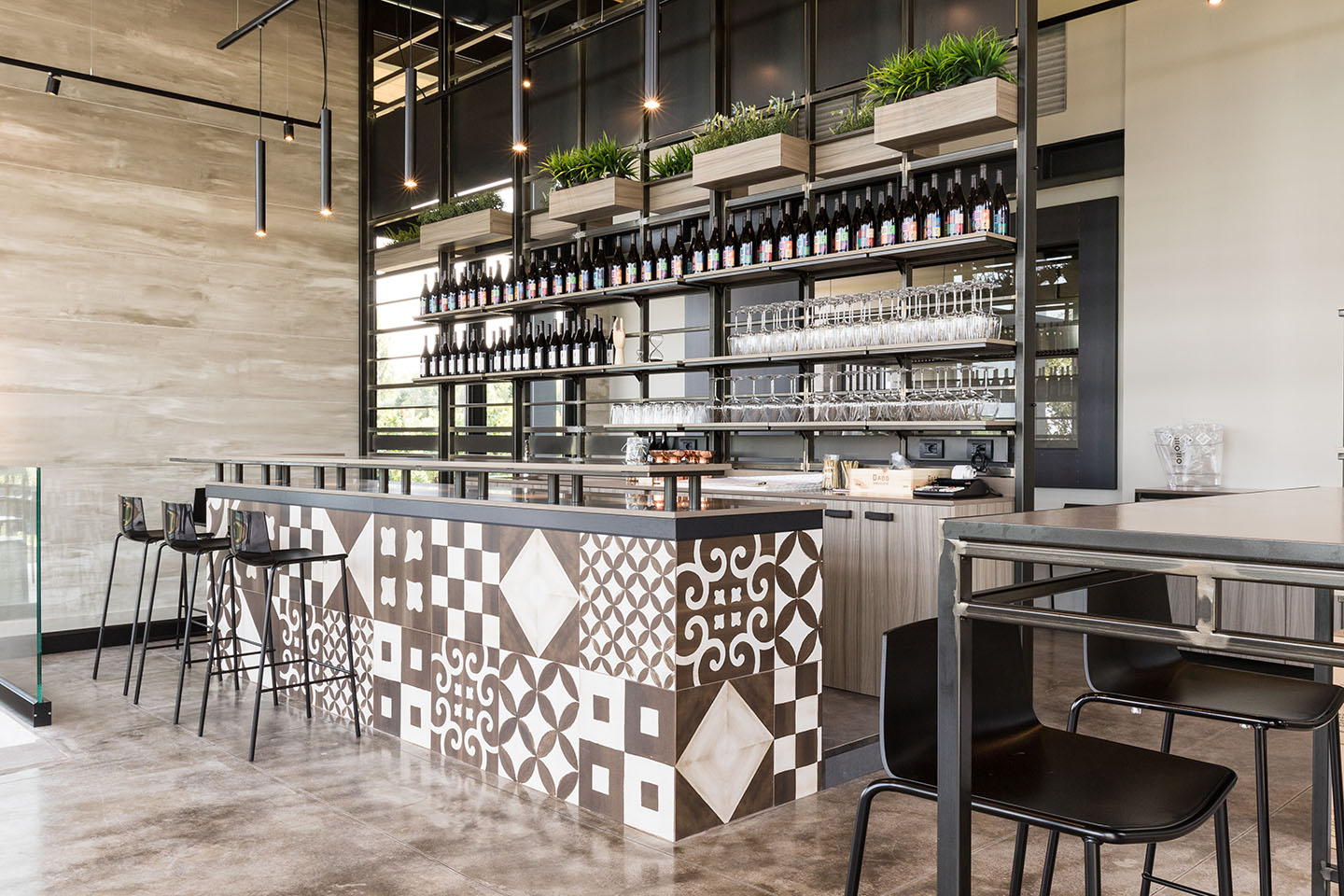 The atmosphere is that of a modern and technological forge where wine is produced and where, at the same time, one can experience the knowledge of the product harmoniously immersed in the vineyard and in the territory.
It has taken us months of hard work, but we hope that you love it as much as it we do.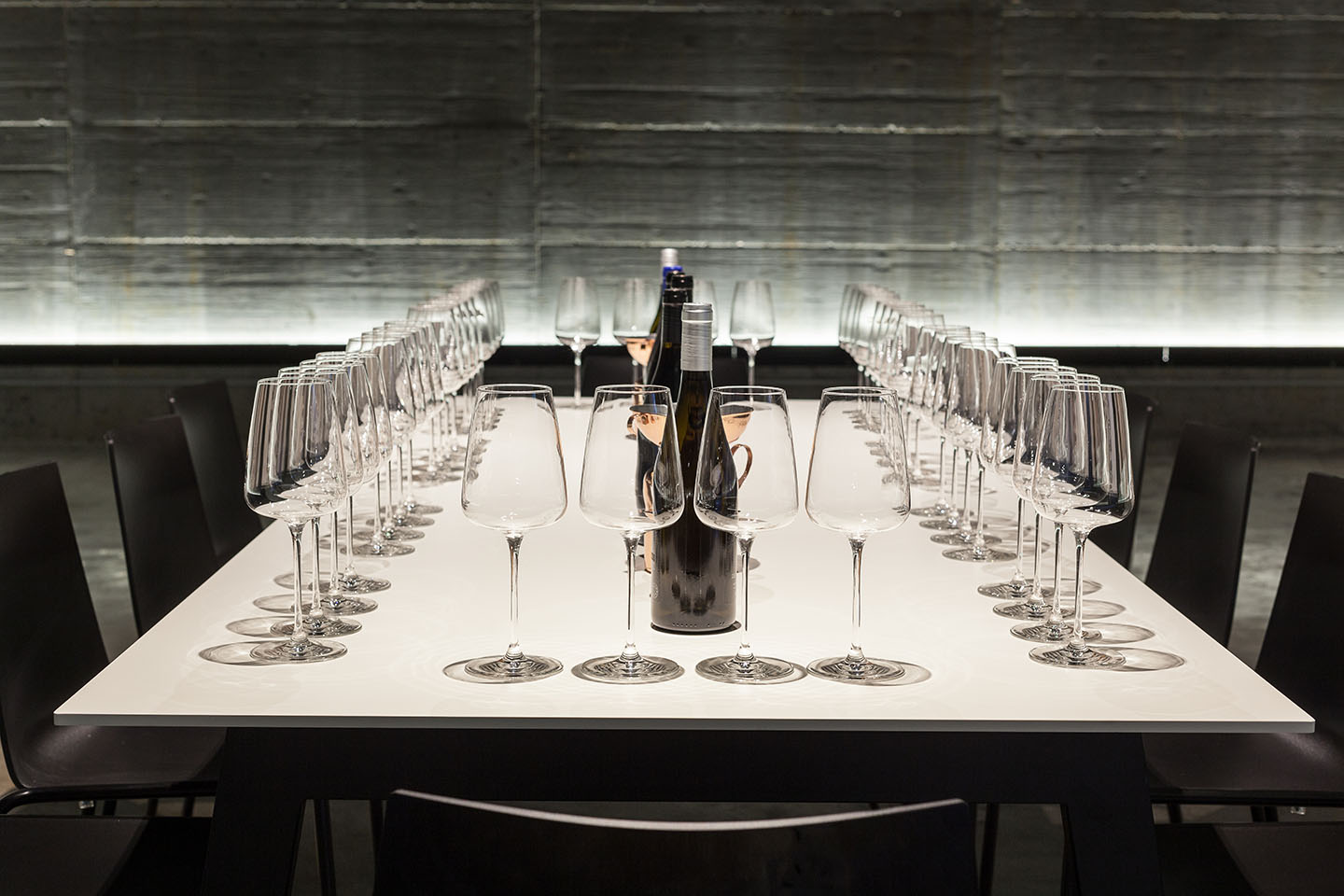 The cellar and show room are open from 10h30 – 12h30 and from 15h00 – 21h00 from Monday to Friday.
We are open on Saturdays and Sundays from 11h00 to 21h00.