Call Now
+39 392.6106060
30.09.2017
The CONCRETE in our cellar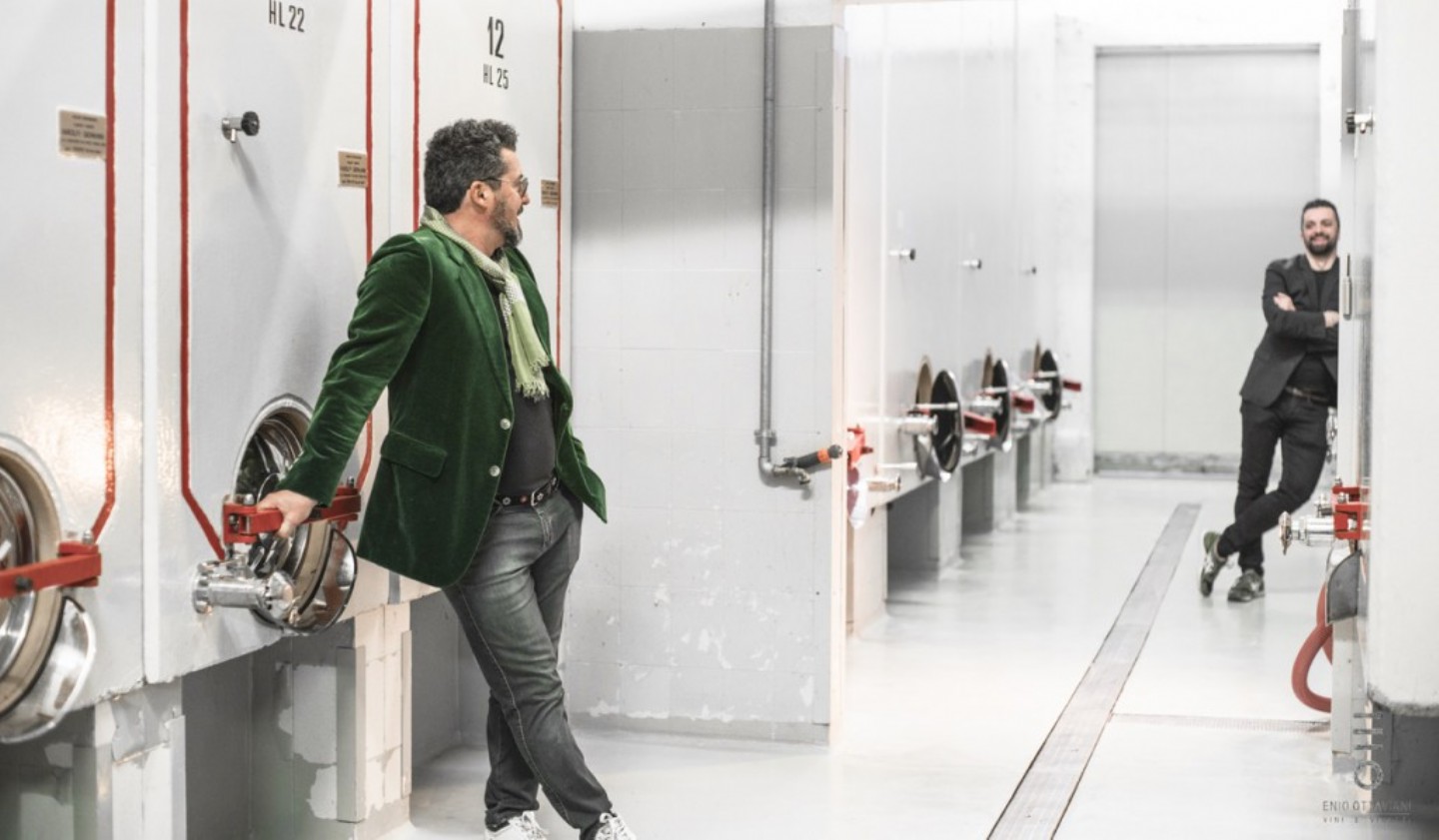 We've always had concrete in our cellar. It represents an ideal container for the type of wine we produce.

In our cellar we also have wood: casks and barriques.
But when we think – for example – about our sangiovese Caciara or our blend Clement I, the idea of the wine goes to the concrete, as well it occurs with other wines of ours. For each of them we have a different idea.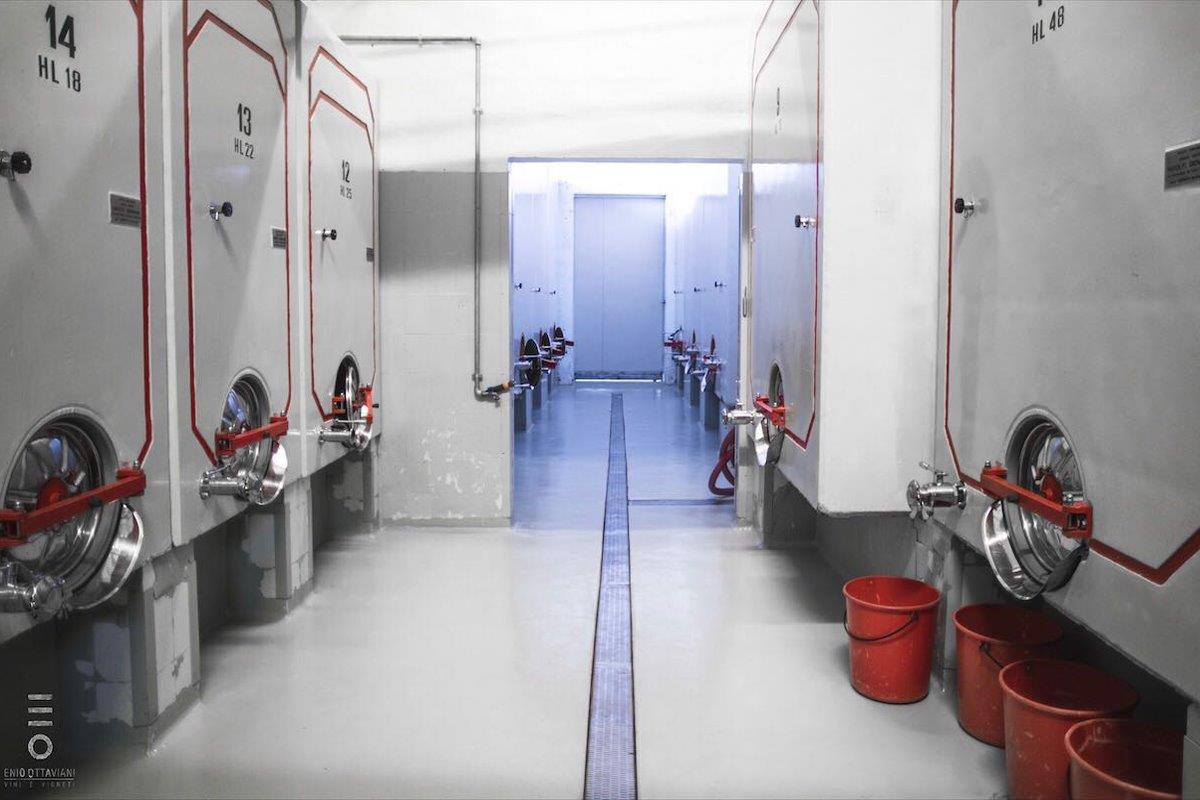 Better concrete or steel?
There is no better or worse, the question masters the choice: what kind of wine do we want produce?
To give you the idea I will use this metaphor: the sound of a playback instrument (let's consider it steel) and a live concert of chamber with multiple tools. The concert here is the concrete.
The material we are talking about, is vitrified because the Italian law does not allow you to use raw concrete.
Despite the creation of an insulation film it allows a good exchange between outside and inside.

Thinking on a scale of importance ?
Surely we can say that concrete could be interposed between wood and steel.
We consider it good for these reasons:
* A constant and gradual process of microoxygenation between inside and outside, with a gradual thermal constancy.
The wood is affected instead at times of thermal shock, so does the steel.
* Concrete – unlike wood – does not emit any smell, allowing a natural evolution of the wine.
The maintenance of the tank-concrete containers requires a great care, both in terms of maintenance and control of wine, unlike the steel tanks that in many cases they provide mechanized controls.
Going back to our metaphore…in a live concert, something happens implying a synergy of all elements.
In a playback … the music stop whenever you want. The steel-tank does not interfere with the wine and it has no dialogue with this living entity. It remains neutral.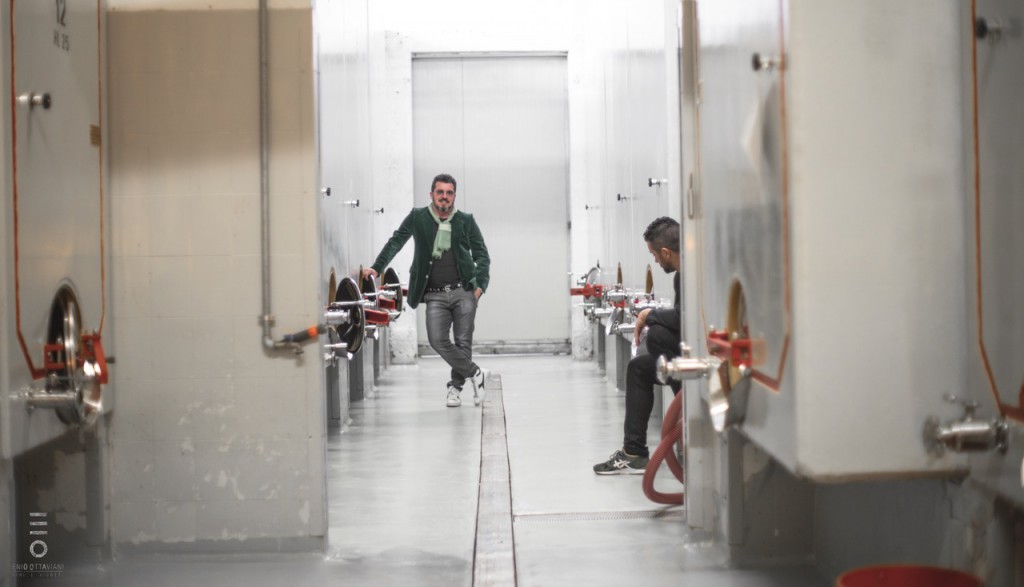 Why is the concrete now so renowed ?
Simple… 'cause it is back in fashion! The concrete from the '60s was synonym for easy and cheap… it was the best way to store wine, costing less than wood.
Now he is back in fashion, a sort of 'vintage and stylish'.
There are leading companies in the field who experiment concrete eggs.


We have concrete casks since we have started our activity, 47 tanks for 2700 tons of capacity.
We can say we are happy to have made this choice.