Call Now
+39 392.6106060
29.11.2017
Gambero Rosso 2018, read about us !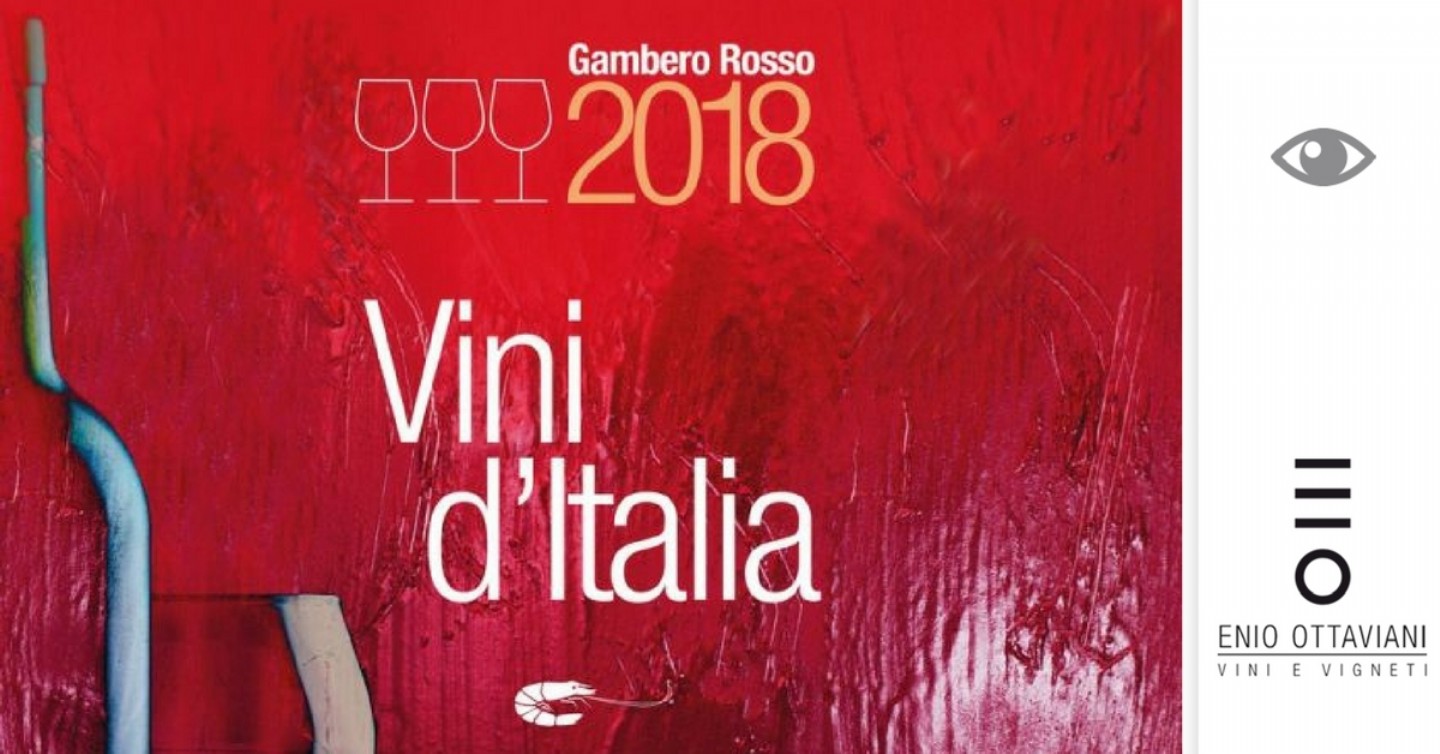 Gambero Rosso 2018 wine guide! We publish on our blog the review about our wines.
We do this for a lot of reasons, but the most engaging one is this: we love the way Caciara
-our red wine Superior Sangiovese- has been described.
And the thing is if we were at the table, now, you and me,
I would probably like to say this to you about this wine :
The Sangiovese Superiore Caciara 2016 sparkles.
It has a style that we like, very fine and delicate in the aromatic range, well backed up by wafts of floral scents and red fruits.
Hints of cherry, raspberry and summer watermelon are then enriched with fine spices and refreshed by balsamic traces.
Slender, but not coarse, vertical without getting too incisive.
Not very deep but really good and enjoyable. GAMBERO ROSSO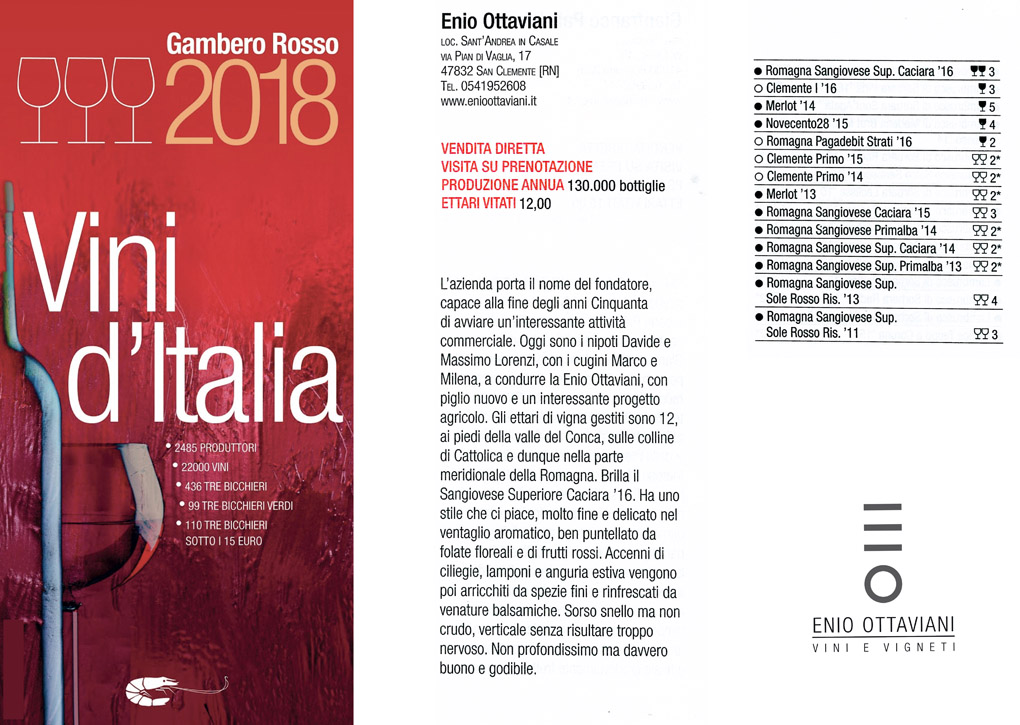 Here they are the notes of the other notes of GAMBERO ROSSO guide
The company bears the name of the founder, who was able back then in the late 1950s to start an interesting business. Today his grandchildren David and Massimo Lorenzi, with their cousins Mark and Milena, lead Enio Ottaviani Wine Estate, with a new attitude and an interesting agricultural project. They manage 12 hectares of vineyard, at the foot of the valley of the Conca, on the hills above Cattolica and therefore in the southern part of Romagna.
Something more about Caciara? Read the wine information!