Call Now
+39 392.6106060
23.05.2018
The Spaghetti, symple and tasty, perfect pairing with our STRATI pagadebit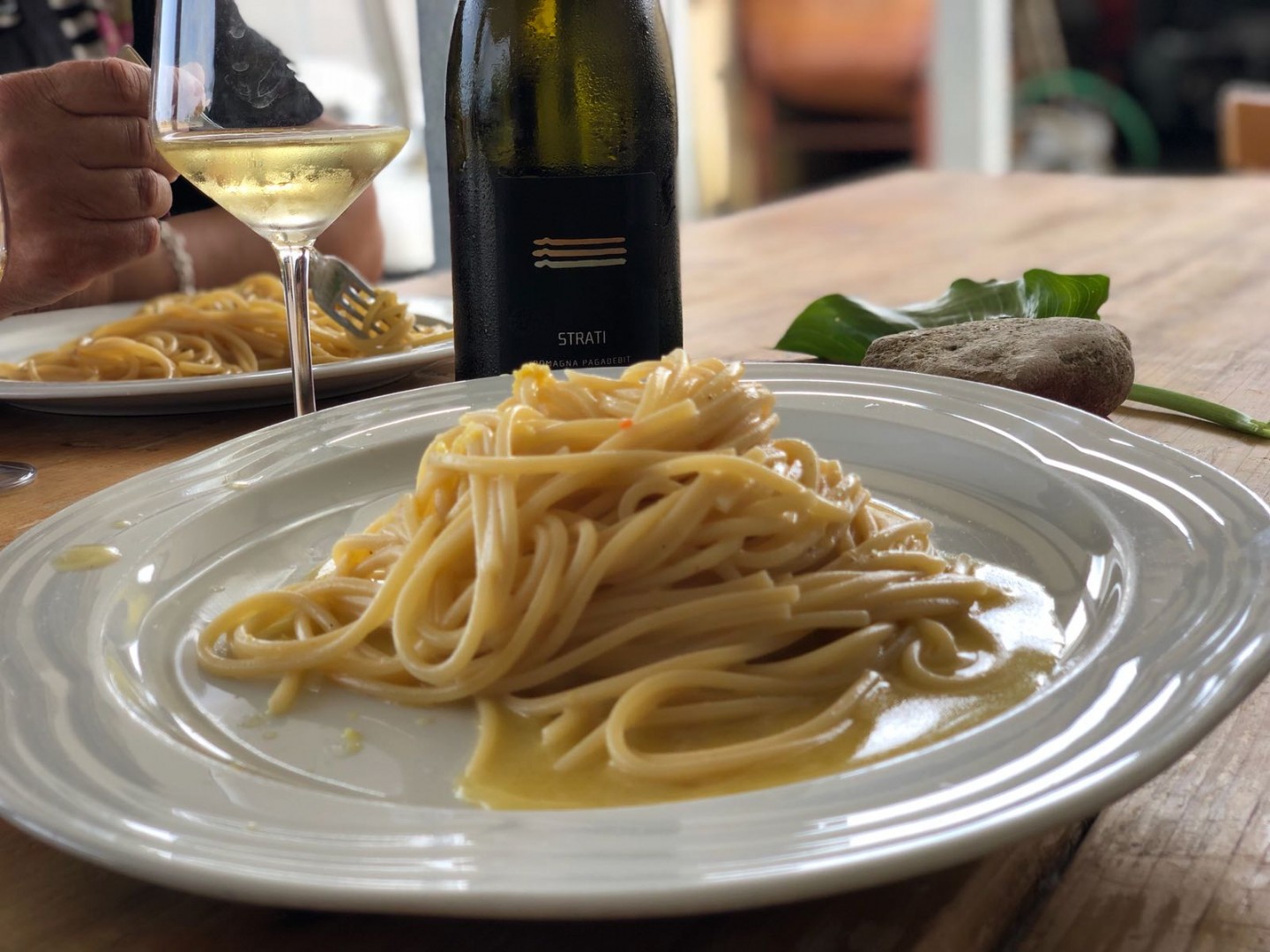 As simple as a strand of Spaghetti, perfect with Pagadebit!
In this post blog, you can discover a high precision but simple recipe, for daily use,
with few ingredients and a preparation time of 20 minutes
with which we have paired with Strati Pagadebit, for its youthfulness
Something you can do too…
those times that you say you have little or nothing at home but you'd like to prepare a special lunch. More bang for your buck$!
Preparation time 20 minutes
A highly precise yet simple recipe
Ingredients
500g Spaghetti of medium size ,(even better if you get a homemade pasta as it is more resistant and doesn't overcook) check the cooking time!
The Spaghetti must be 'al dente'.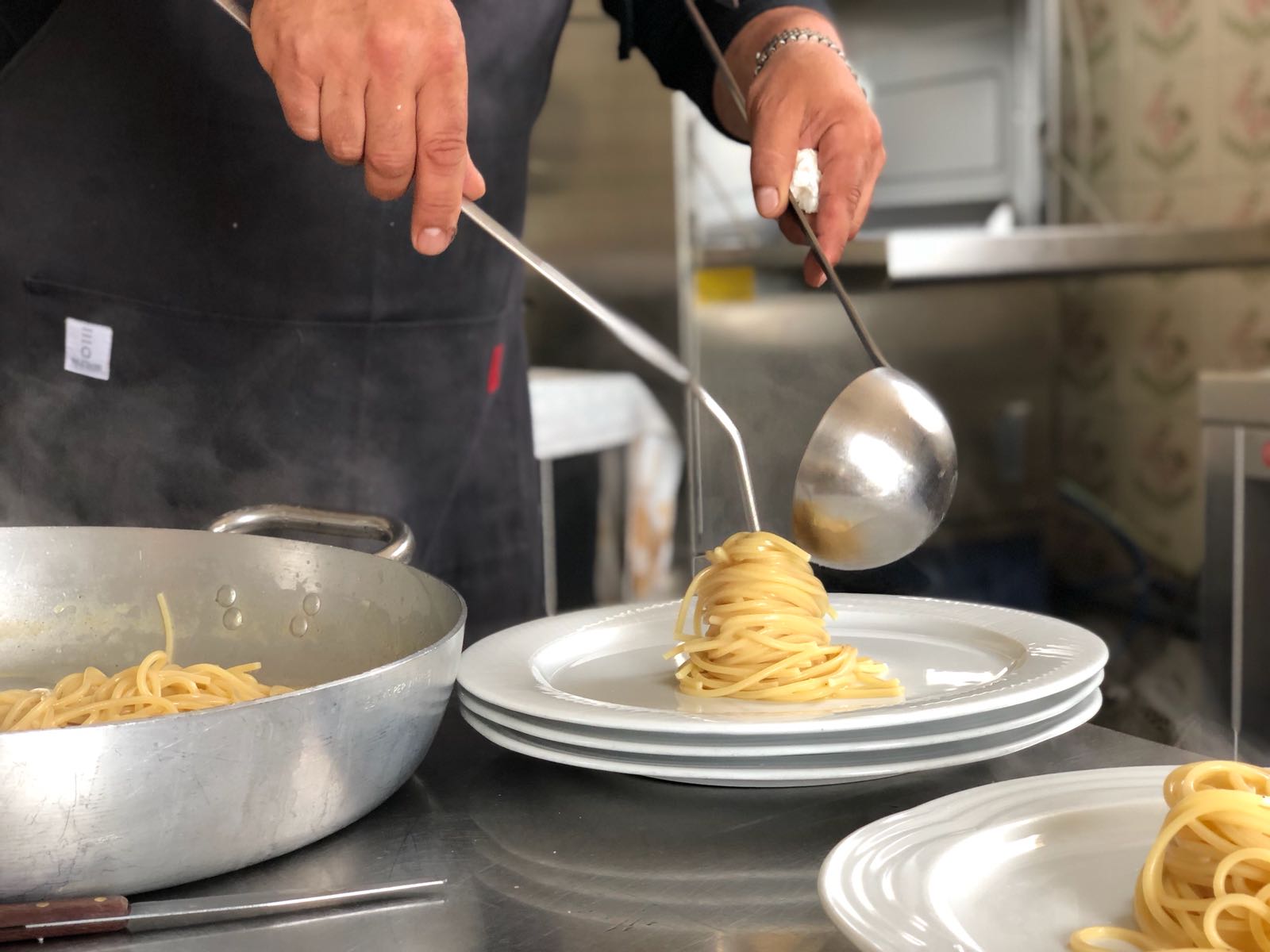 2 anchovies
1 clove of garlic
Olive oil as needed
½ a whole lemon – from your garden… will be wow!
Vegetable broth
Parmesan cheese as needed
Method:
Bring the broth to boil in a medium pot (750ml)
Add oil to a medium size pan.
When the oil has heated up, add the clove of garlic which has been smashed, plus one chopped up anchovy.
Let the garlic soften and the anchovy completely fall apart.
Lower the flame and remove the garlic.
Add the spaghetti, raw,

you're thinking it is a risotto because the procedure of this recipe is the same, I know!

As soon as you have added the spaghetti, quickly spoon in four ladles of broth. It is important that the spaghetti is immersed in the broth but not submerged.
You always have to see it floating but there must not be too much broth, adjust it. Your eyes are the best judge!
Keep it company, the spaghetti must always be free floating and not stick to the pan.
Add the lemon juice to the pasta and mix well.
The broth in the pan should be almost all absorbed and the pasta will be ready to be served. The consistency should be slightly dribbly, not too dry. You might have to add a drop of broth… just a little, seriously, just a little!
Voilà! Serve and add parmesan to your plate.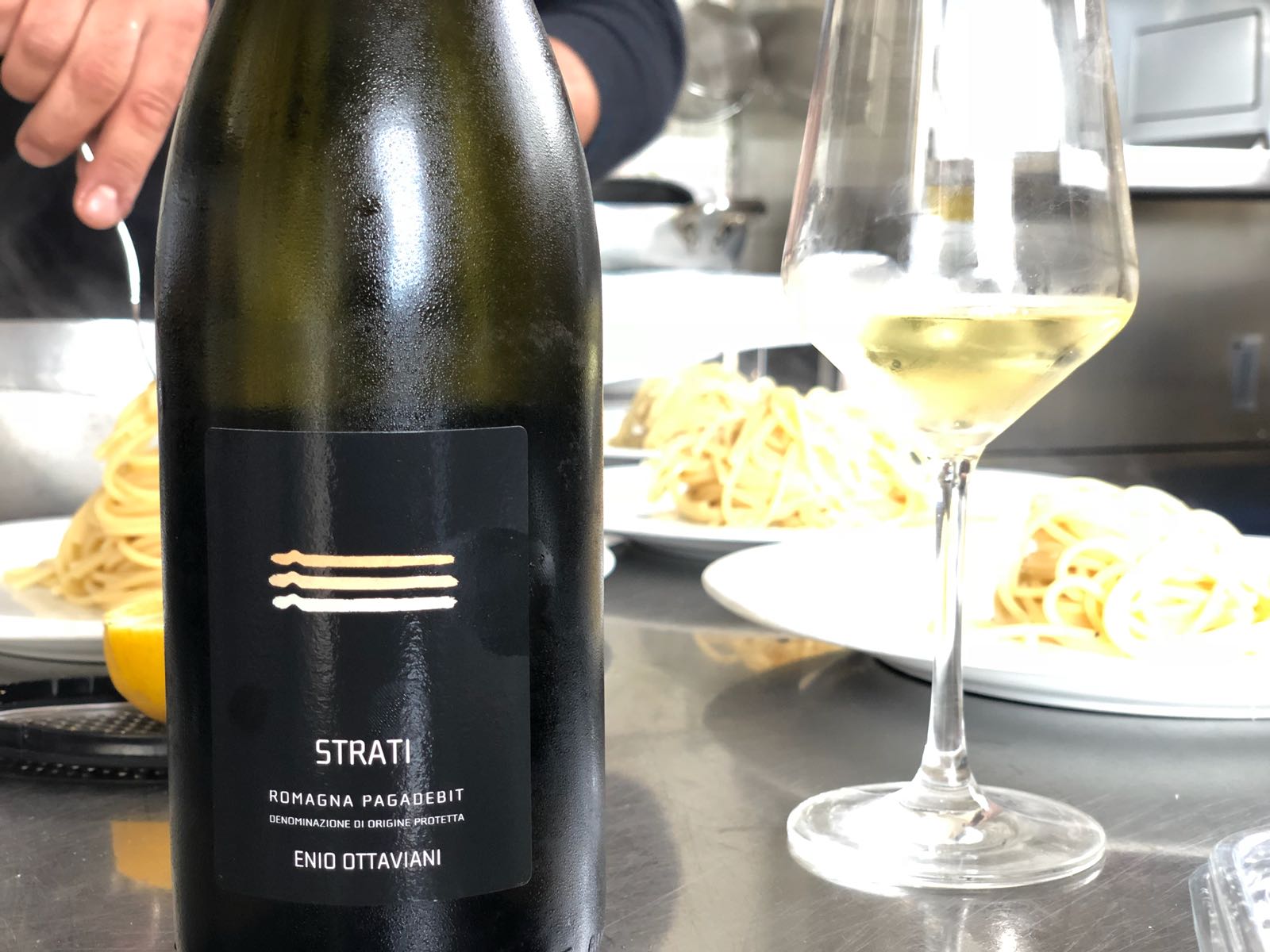 Make a toast with Pagadebit STRATI, to bring out the freshness of the lemon and to summer days.