Call Now
+39 392.6106060
15.10.2017
Bell'Italia!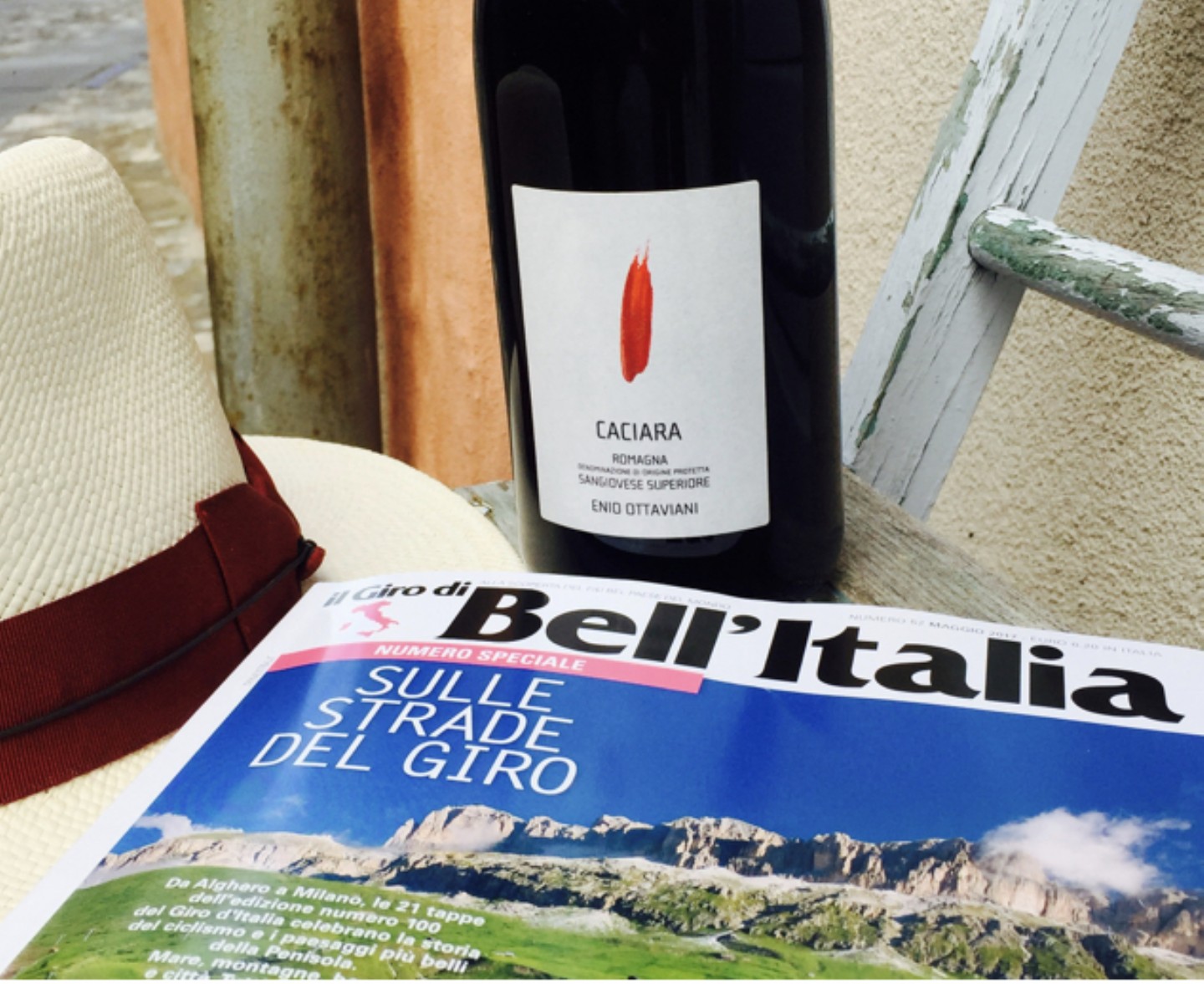 The best stopover. Beautiful Italy, BELL'ITALIA
We are reported by the GAZZA GOLOSA among the BEST STOPOVERS, to be outstanding, on the streets of the GIRO D'ITALIA.
Stopover 11
Enio Ottaviani is among the best stopovers for those following the Giro D'Italia, and for those who wish to discover an Italy made up of villages and people who have made history, pink t-shirts and adventures by bicycle. And why not.. stop over and do some wine tasting in the area.
We have taken out a passage which in this great article draws Italy as rich in history and landscape architecture.
From FLORENCE to BAGNO DI ROMAGNA, come off at the coast, and only an hour by car from Bagno di Romagna, one arrives in Rimini and discovers the scent of the sea.
These are the top places in the world such as BARTALI and PANTANI, two heroes in distinct times, which have left a mark in our shared imagination.
Thus, we refer to the magazine to discover the landscapes and here we want to restore a fresco by one of the heroes that marked cycling.
Pg. 135 through the eyes of Albano Marcarini LA STORIA DEL GIRO.
'…..' Marco Pantani moved, exalted, won the climbs lost the greatest battle, against life.
The journalists and the old champions were mad about him, on the streets of the Tour and the Giro in 1998, winning both in a formidable duo.
'…' Marco was the last pure climber at a time when cycling was dominated by passers-by and chronometers.
He could not compete on those terrains, but on the uphill he was devastating. After a surge he repeated another and then up again to set himself apart from the others. At Tonkov's expense on the fantastic climb up Montecampione in 1998, and then again in Oropa in 1999, after some trouble with the bike and overtaking 49 opponents at double speed, to show up only at the finish line.
Who knows…"
#bellitalia #lastoriadelgiro